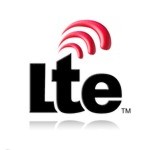 Telecompetitors would do well to fully leverage both LTE TDD and LTE FDD and take a unified approach in implementing the 4G cellular network standards in order to foster development of "a harmonized ecosystem," according to a new report from Strategy Analytics.
With LTE rollouts accelerating at a precedent-setting pace, competition is already shifting from coverage to capacity. "Leading operators are now not only exploiting new frequency bands to deploy additional LTE carrier channels but also refarming existing spectrum," Strategy Analytics states in a press release.
"They are also exploring new spectrum to support future traffic growth. The 3.5GHz band looks to be a good candidate in near term where LTE TDD can provide either fixed or mobile broadband access."
Sprint's Spark program is proof-positive that mobile operators can employe LTE TDD to efficiently increase broadband capacity using higher frequency bands, while LTE FDD complements that by providing good coverage and spectral efficiency, Strategy Analytics' senior analyst, Wireless Networks & Platforms Guang Yang, the author of, "LTE TDD is Gaining Momentum in Mobile Broadband Market with Benefit from Harmonized Standard and Global Ecosystem," was quoted as saying.
"Hybrid LTE FDD and TDD networks deployed in multiple frequency bands can help operators rapidly achieve a good balance between network coverage and capacity," Yang elaborated. "For operators with more limited access to paired spectrum, TDD provides a good option to deploy 4G LTE while still leveraging common LTE networking equipment and devices, as long as deployment bands are globally or at least regionally harmonized."
"The window of opportunity is open for LTE TDD's global development," director, Service Provider Analysis Sue Rudd added. "The unified global 3GPP LTE standard provides significant technical commonality and a good foundation for commercial harmonization between both modes, but the ecosystem for LTE TDD does not yet quite match its FDD counterpart. The industry needs to pursue commercial products and solutions that support both TDD and FDD to achieve global scale economies."