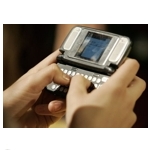 A large majority of smartphone and instant messaging (IM) users in the U.S. and U.K. are making use of multiple messaging channels – including SMS, MMS and IM/over-the-top (OTT) applications – on a daily basis, significantly impacting messaging traffic, according to the latest annual research report from Acision.
Two of the most mature messaging markets in terms of smartphone and IM usage in the world, Acision found that 77% of U.K. and 72% of U.S. smartphone users are making use of multiple messaging channels every day.
While 96% of U.K. and 92% of U.S. respondents use SMS daily, half of U.S. users said they prefer OTT messaging services because of its speed. They rated rich features, such as being able to see when a message is delivered (36%), and reliability (35%) second and third, respectively, as factors prompting U.S. smartphone users to shift to OTT messaging services.
Similarly, 53% of U.K. respondents cited speed as the main reason they prefer OTT messaging services. Cost (47%) ranked a close second. Unlimited SMS bundles are much less common among U.K. than U.S. users (53% vs. 77%), which may explain why cost is such an important factor when it comes to choosing a messaging service in the U.K., Acision postulated.
Eighteen to 25-year olds are the heaviest users of messaging services in the U.K., sending more messages than any other age cohort with every type of service, Acision found.
Analyzing the most popular messaging services by number of messages sent, Acision found that SMS "rules in the U.S., with an average 111 messages sent per week. Those 12-18 years of age sent an average 150 SMS messages weekly, 35% more than the average user.
BlackBerry Messenger was the most heavily used across all age groups in the U.K., averaging 110 messages sent per week. SMS followed at 75 messages per week (MPW), WhatsApp ranked third at 74 MPW, and iMessage and Facebook Messenger tied for fourth at 64 MPW.
Respondents view IM, in general, as a suitable alternative to SMS, "if not more so, when communicating with friends/peers," according to Acision, suggesting that SMS is not always users' first choice in certain situations.
Acision also found that respondents have strong ideas about what is not an appropriate messaging service in certain situations: 35% of U.K. and 29% of U.S. respondents said that IM is less appropriate than SMS in work situations, for instance.
Currently being rolled out by carriers globally as a unified messaging service branded as "joyn," Acision described GSMA's Rich Communication Suite (RCS) to respondents. A large majority – 75% in the U.S. and 77% in the U.K. – expressed "a clear interest in an operator-led service if packaged at the right price."
Messaging service operators "can provide unique value across all service requirements while building a path to monetization through usage analytics and new features by fast tracking Rich Messaging/RCS, according to Acision.
"The messaging habits of these Smartphone users, plus their interest in 'joyn', highlights a distinct opportunity for operators to fast-track the deployment of a seamless rich messaging experience for their customers, which works across all messaging communities, devices and networks globally," Acision CMO and EVP of Product Management J.F. Sullivan commented.
"This, combined with analytics of user data and intelligence, can lead down a path to service monetization and incremental revenue, where operators can easily launch new features based on what consumers want.
"Our research shows that over three quarters of users across both markets want a single messaging service that can reach everyone, and where the messages will follow them on any device to continue the conversation at any time, day or night. This is a clear message to mobile operators, who are best placed to fulfill this demand for better integrated messaging services. Only they can offer the ubiquity of service their customers are demanding."
Young users want messaging services to be as simple as possible to use, according to Acision's survey results: 76% of U.S. teens would like a messaging service capable of reaching everybody regardless of the messaging app they're using. Sixty-one percent of U.K. teens said they would like the same service. The same percentage of U.K. teens said they would like a service that guarantees immediate delivery of all messages regardless of which messaging app was used to send or receive them. This highlights "the need for SMS and MMS interworking and fall back in any rich messaging service," according to Acision.
"Operators may be missing a trick if they are not focusing on how they can exploit their SMS offering as the research shows a clear desire for SMS fall back as well as enhanced features around SMS," Sullivan said. "Features like message notifications showing when a message has been delivered or read are rated as one of the most desirable features, with 65% of US consumers and 59% of UK users expressing an interest in this.
"Mobile operators are in a unique position to easily adapt and tailor their existing messaging services to meet the changing needs of their customers, while evolving rich, quality messaging service features, with ubiquitous reach. As such, they should provision new and innovative Rich Media services that not only deliver a great user experience, but also challenge the fragmented usage and capture users."
"The popularity of OTT apps cannot be denied, however it is important for operators to combine the knowledge of this market with insight they have into the uptake, usage and experience of consumers," concluded Acision CEO Jorgen Nilsson.