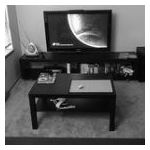 Growing numbers of TV viewers are approaching content and service offerings as a "smorgasbord," mixing and matching traditional broadcast, pay-TV, video-on-demand (VOD) and streaming VOD/over-the-top (OTT) services to create their own "perfect TV offer," according to new market research from Ampere Analysis.  Subscribers to pay-TV plus SVOD, or subscription video on demand, rose to 40% of TV viewers in North America and Europe, up from 24% in mid-2015.
The data suggests that so-called "doubling up" – combining pay-TV, VOD and SVOD services – is becoming the norm. But while viewers may not be cutting the cord outright, pay-TV providers certainly cannot afford to be complacent, Ampere cautions.
For instance, the percentage of survey respondents reporting that they relied on pay-TV exclusively has dropped from 49 percent in 3Q 2015 to 30 percent as of the beginning of 2017, the market research provider highlights.
Furthermore, amidst a profusion of TV viewing alternatives the percentage relying solely on a pay-TV service or pay-TV in combination with an SVOD service by and large remained unchanged at 70 percent.
In addition, the number of homes with SVOD exclusively jumped from 5 percent of Internet users in 2015 to 13 percent as of the start of 2017. Many of these households, Ampere notes, are supplementing basic, free to the public broadcast TV services with SVOD. Others are relying on SVOD exclusively.
Subscribers to Pay-TV Plus SVOD
"The often-predicted mass cord-cutting from Pay TV, driven by the growth of SVoD, has yet to arrive," commented Ampere Analysis Research Director Richard Broughton in a press release. "But let's not get complacent. There are warning signs.
"Our research has found that consumers who are doubling-up on their TV services, combining their Pay TV service with one or more SVoD services, are twice as likely to be strongly considering leaving their main TV provider in the next six months. Pay TV operators must match the 'watch everywhere' features of SVoD, and continue to invest in exclusive content if they are to avoid being left behind by more flexible competitors."
The average viewer in North America spent $311 per year for subscription TV services – cable, telco or satellite pay-TV and/or OTT SVOD services, such as Netflix, Amazon Prime or Hulu. That's up $30 per year from five years ago, according to Ampere. Correspondingly, Western Europeans spent an average $95 per year on subscription TV services after sales tax, up from $78 five years ago.
The increased spending trend isn't limited strictly to combinations of pay-TV and SVOD services. Internet users across both world regions are now typically subscribing to 2-3 SVOD services each.
Netflix and Amazon have been the main drivers of the trend, Ampere notes. Two-thirds of Amazon Prime subscribers in its core U.S., U.K. and Germany markets also subscribe to Netflix. Four in five U.S. Hulu subscribers also subscribe to Netflix, and two-thirds also subscribe to Amazon Prime.
Unique content explains growth in doubling up of SVOD services, according to Ampere. Exclusivity, along with growing original productions, means that content libraries rarely overlap. Just six percent of titles available on SVOD services in the U.S. and Germany overlap, i.e. 94 percent of titles are exclusive to a single service provider.
"We estimate that subscription TV services have generated $18bn of entirely new revenue over the last two years across the globe. Almost half (45%) of this new revenue was driven by SVoD services, the remainder by traditional cable and satellite companies.
"While a degree of cannibalization of subscription TV services is undoubtedly occurring as some consumers decide to cut the Pay TV cord, the general trend is for more, not less, access to television services. That suggests broadly positive outcomes for content owners and distributors, who can expect greater levels of spending on good quality television content," Broughton said.
Approaching one in five U.S. respondents (17%) to a recent TiVo survey said they do not have a pay-TV service at home. Just shy of that mark, 19.8 percent said they canceled their pay-TV subscriptions in the previous 12 months, up 9 percent quarterly and 2.3 percent year-to-year.