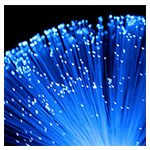 New research conducted for the Fiber Broadband Association by research firm RVA, LLC found 18.4 million U.S. fiber broadband homes as of September 2018, up from approximately 15 million a year earlier. Service providers made broadband available to a record-breaking 5.9 million new homes in the year ending September 2018, RVA said.
Service providers now market fiber broadband to 39.2 million U.S. homes, including 1.6 million homes that can get fiber broadband from two or more providers, according to the research.
Overall, fiber broadband services have a 47% take rate. When only hones with internet connectivity are included, the market share for fiber broadband services rises to 60%.
U.S. Fiber Broadband Homes
Smaller providers play an important role in making fiber available to U.S. homes, RVA noted.
In 2018, more than 1,000 smaller providers were responsible for 29% of the fiber build, with four major Tier 1 providers responsible for the other 71%.
From a capex perspective, the smaller providers were responsible for 48% of the 2018 build, compared to 52% for the Tier 1 providers.
Homes passed by Tier 1 providers comprise 72.6% of total U.S. fiber broadband homes, followed by incumbent Tier 2 and 3 providers, which comprise 10.3%. Other types of companies that have deployed fiber include competitive carriers (6.4% of total), cable companies (5.5%), municipalities (3.7%), real estate development integrators (1.1%) and rural electric cooperatives (.5%).
Despite some bullish internet traffic forecasts, RVA argues that we may be underestimating the future pace of broadband growth for five reasons, including:
Growth in high-bandwidth apps: As a critical mass of high-bandwidth users emerges, more media-rich broadband apps may finally evolve
Growth in mobile broadband usage, as mobile speeds increase with 5G. This will drive the need for fiber to cellsites, which in turn, will help drive an increase in fiber availability to U.S. homes.
Growth in high-capacity cloud storage
Huge growth in low to medium-bandwidth Internet of Things traffic supporting smart homes, smart cities, smart industry and smart agriculture
Huge growth in low-bandwidth traffic such as blockchain verification involving transactions stored on multiple computers
Image courtesy of flickr user Matthew Wilson.