In recent years, the data center business has emphasized a hyperscale approach in which a handful of enormous locations cover the U.S. But more recently, the business has gone in the opposite direction and has begun to emphasize edge computing, in which data processing resources are located closer to end users – and according to a new report from CoBank, that presents opportunity for small rural network operators.
The idea behind edge computing is to reduce latency by keeping data processing resources closer to the application that is using them and to minimize costs by minimizing the distance that data must travel, notes the report, titled "Partnerships Are Key for Rural Telecom Operators in Burgeoning Edge Computing Market."
Key drivers of the edge computing trend include machine learning, network virtualization and "pandemic-induced digital transformation," the report author and CoBank Lead Economist for Communications Jeff Johnston wrote.
For rural operators, the opportunity could be to partner with the hyperscalers – companies such as Google, Facebook and Amazon – that are embracing edge computing but may need help in rural areas.
Rural Edge Computing
The report highlights several key applications that are driving the move toward edge computing, including:
Private wireless networks to support precision agriculture – an opportunity that Telecompetitor has covered previously
Collecting and storing internet of things (IoT) data that traditionally would have been discarded in order to gain insight about IoT applications
Self-driving vehicles that will require low latency
Wireless carriers' C-RAN initiatives, in which radio frequency resources are shared across multiple access points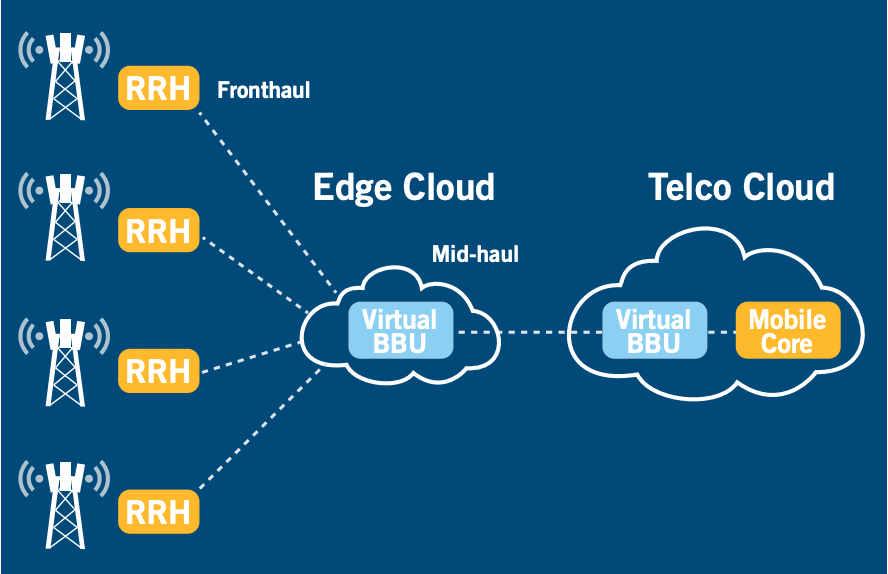 Other interesting observations from the rural edge computing report:
The global edge computing market is expected to grow at a compound annual growth rate of 37.3% between 2022 and 2031, according to Transparency Market Research
By 2025, more than 50% of enterprise-managed data will be created and processed outside of a data center or cloud, according to Gartner
According to the Automotive Edge Computing Consortium, self-driving vehicles may eventually need to offload as much as 5,000 gigabytes (GB) per hour of operation – a huge jump from the 150 GB that the average person worldwide generated per day in 2020