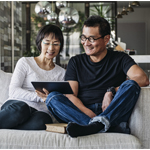 Just one day after lawmakers introduced a bill aimed at expanding the USF (Universal Service Fund) contribution base to include broadband as well as voice revenues, a new report argues that the proposed change would not impact broadband adoption.
Advocates for expanding the base note that the fund goes toward broadband and voice services and that the current system of funding the program based only on voice revenues is becoming increasing unsustainable. Opponents argue that the change would hurt broadband adoption because it would cause broadband prices to rise. But according to the new report from Berkeley Research Group (BRG) commissioned by NTCA – The Rural Broadband Association, that's not true.
"The demand for broadband connection has become more inelastic, i.e., less sensitive to price changes, over time," said researchers Michael A. Williams, Ph.D and Wei Shao, Ph.D in the report.
The BRG researchers estimated that the percentage reduction in demand for broadband would be approximately 0.08% for every 1% increase in total service fees.
USF Contribution Base and Broadband Adoption
The authors used USF expenditures and broadband and voice market data to estimate that if broadband were included in the contribution base, the USF broadband surcharge would be 80 cents per month and that there would be a corresponding 76-cents reduction in voice surcharges. The average percentage change in total service fees would be 1.58%.
Researchers conducted a survey to gauge whether the broadband surcharge would cause subscribers to drop service. The sample was representative of the U.S. population, and respondents included people who subscribe only to broadband as well as those who subscribe to both voice and broadband.
Respondents were asked about three different scenarios as indicated below:

In all three cases, just under 1% of subscribers (0.92%) said they would cancel service because of the price increase.
The upshot, according to the researchers, is that demand for broadband is highly inelastic – meaning that people consider it to be a necessity and are not likely to cancel service as a result of a price increase, particularly a small price increase. By comparing their own results with the results of a previous study conducted in 2008, the researchers also argue that broadband demand has become increasingly less elastic over time.
The researchers graphed the anticipated impact on broadband adoption if the USF contribution base were expanded to include broadband revenues using three measures of price elasticity – the one from 2008, a projected measure based on the 2008 numbers and based on their own research. In all three cases, the expected impact on broadband adoption in comparison with not expanding the contribution base was so small that all three demand curves nearly match the baseline.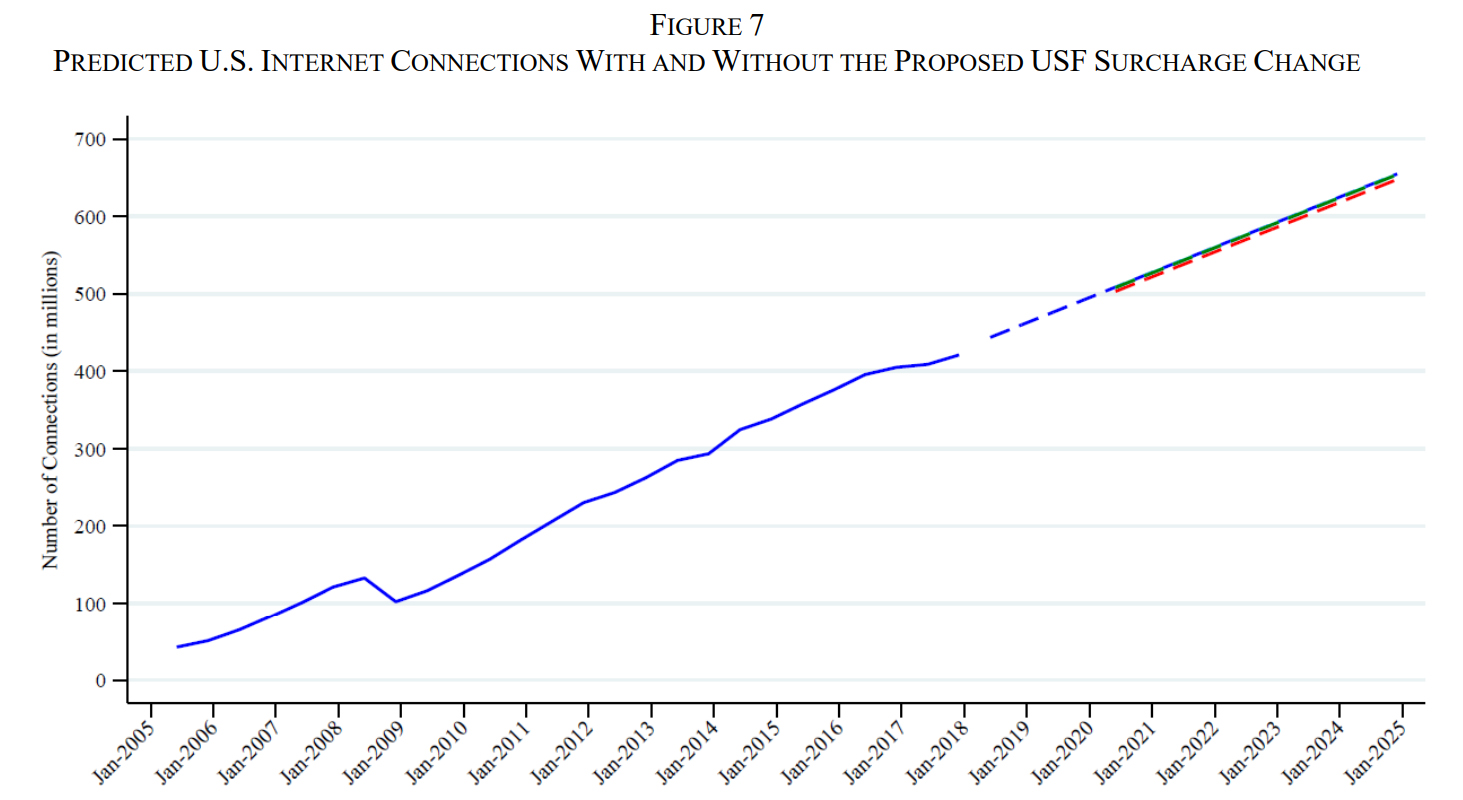 The authors also note that their estimates are conservative and do not take into account "any other gains in broadband adoption that might be realized and sustained as a result of programs supported by the USF."
The full report about the USF contribution base and broadband adoption can be found at this link.