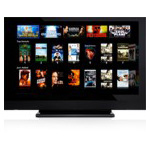 You might think DVDs and Blu-ray discs are rapidly going the way of the dodo given all the attention being grabbed by online digital video streaming and downloading. Not so, according to market research from the NPD Group, which found that consumers watch more movies on the two types of disc media than all digital video options combined. Seventy-seven percent of consumers said they watched a movie on DVD or Blu-ray disc during the past three months, a percentage unchanged from last year.
According to NPD's "Entertainment Trends in America" report, 78% of U.S. consumers' video budgets were spent on purchasing and renting DVDs and Blu-ray discs, a figure that includes online and in-store purchases and rentals. Fifteen percent of their budgets was spent on video subscription services such as Netflix, which offers both physical disc and streaming rentals. Digital video downloads, paid streaming, paid transactional video on demand (VoD), and pay per view (PPV) made up the remaining 8%, according to NPD.
"With the well publicized struggles of Blockbuster and retail video stores closing around the country, and with media attention increasingly focused on the newest digital home-video offerings, the value and importance of physical formats to the home video industry and to consumers is often overlooked," said Russ Crupnick, entertainment industry analyst for The NPD Group."Even though DVD sales and rentals are slowing, there is no evidence that consumers are abandoning physical discs for watching movies, even as the choices for viewing are expanding."
The rapid fall and high-profile bankruptcy of Blockbuster, along with the publicized travails of video rental outlets around the country heightens the sense that the days of watching movies and video on discs are numbered. Physical disc purchases and rentals fell 9%, excluding rental subscriptions, year-over-year in 2010, according to NPD.
Nonetheless, physical discs "are not disappearing anytime soon," Crupnick says. "We expect strong growth from many digital sectors, driven by connected devices, improving selection, and the consumer's endless quest for convenience.
"For now, though, physical discs continue to lead overall engagement and spending by home video viewers; and even with increasing use of VoD and other digital formats, the primacy of DVD and Blu-ray in home video will continue for the foreseeable future."