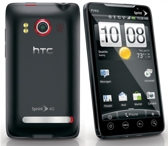 Wireless network users are buying 4G mobile devices at an extremely rapid clip. 4G mobile phone adoption has nearly quadrupled in the U.S. as compared to a year ago, according to the latest research from The Nielsen Co., increasing to 7.6% in 1Q 2012 as compared to 1.4% in 1Q 2011
Consumers under 34 are most likely to have bought a 4G mobile device, while teenagers are likely to consider switching to 4G within a year, the Nielsenwire blog post reads. Nielsen has also uncovered the following from its analysis of 4G devices and adoption:
While both awareness and adoption of 4G have increased, understanding of 4G remains low, as 55 percent of respondents are unable to identify any forms of 4G technology.
Eighty-six percent of 4G smartphone owners are satisfied with their 4G devices, comparable to owners of 3G devices, although satisfaction is notably low for battery life among 4G owners (46%). A portion of 4G smartphone owners report manually toggling between 3G and 4G on their devices in an effort to conserve battery life.
Although 39 percent of 4G smartphone owners indicate that 4G was a factor influencing their purchasing decision, only 8 percent identify 4G as the most important factor. The research found that 4G capability is considerably more important for those purchasing a data card or mobile hotspot than either a smartphone or tablet.
Current 4G users are five times more likely to consider 4G as a replacement for their home broadband connection.
Rapid uptake of 4G mobile devices may cut both ways for telecompetitors. While it augurs well in terms of recouping network infrastructure investments, revenue growth and monetization of new mobile broadband products and services, telecompetitors are likely to face increased network congestion and if so, a resultant potential drop in customer satisfaction.