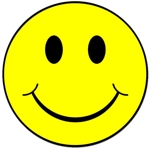 Overall customer satisfaction with telecom, cable and utility service providers rose in 2011, yet poor customer service lead two out of three consumers to switch providers, according to results of an Accenture study released today. The results are part of the Accenture Global Consumer Survey, in which 10,000 consumers in 27 countries responded to questions asking them to evaluate 10 industries on issues ranging from service expectations and purchasing intentions to loyalty, satisfaction and switching among service providers.
The number of consumers that switched providers for whatever reason rose in 8 of the 10 industries. At five percentage points, wireless phone, cable and gas/electric utilities each experienced that highest rates of churn. It increased 4% in 2011 among wireline phone and Internet services providers. As defined in the study, churn includes customers who added services from another provider, as well as those who switched providers entirely.
Less than 1/4 of respondents (23%) felt "very loyal" to their providers, while 24% said they had no loyalty at all. Only half (49%) indicated they were strongly influenced by at least one loyalty program.
Nonetheless, consumer satisfaction with providers' customer service increased in 2011 across 10 attributes, including "wait time for service" (33% satisfied vs. 27% in 2010), the ability to resolve issues without speaking to an agent (38% vs. 33%) and speaking with just one customer service agent to resolve an issue (39% satisfied in 2011 vs. 32% in 2010).
"Companies are improving many of the most frustrating parts of the customer service experience, but they are facing a customer who is increasingly willing to engage multiple providers for a service and is apt to switch quickly," said Robert Wollan, global managing director, Accenture Customer Relationship Management.
Blind Spots
Accenture identifies a number of these customer service "blind spots" in its report that, if addressed successfully, should result in increased customer retention. Among them are:
Organizations are failing to offer consumers opportunities to engage with them, including through digital channels — 57% reported frustration when they were not able to access company information or purchase a product through the channels of their choice. Social media sites have improved overall engagement of consumers with providers and their brands, up from 14% in 2010 to 21% in 2011. 27% of consumers want companies to interact with them in social media environments even before they are customers, and 24% reported greater likelihood of doing business with providers that are actively engaged with social media.
Companies are overlooking signs that customers are itching to switch. The rate of partial switching was higher in each of the 10 industries surveyed. Wireless phone companies experienced a 2% increase in complete switching year-over-year, from 19% to 21%, but when adding in those who made a partial switch, the combined switching rate increased by 5%, from 38% to 43%.
Companies are failing to keep promises they make on the service experience. The study found that consumers rate "having the service experience match the promise a company makes to me up front" as one of the most important areas of customer service. Yet the greatest service frustration cited is a provider's failure to deliver on the service experience promised.
"As companies tackle these blind spots, building a solid foundation in data, analytics and research will help clarify the voice of the consumer, making the task of identifying and responding to rapid changes in consumer behavior easier," Wollan commented. "Better harnessing customer analytics will help identify key moments of change, competitive threats and service opportunities and position the organization to more effectively deliver on its brand promise."
Accenture offers more insight and advice on customer retention strategies in "The New Realities of "Dating" in the Digital Age: Are Customers Really Cheating, or Are You Just Not Paying Enough Attention?"