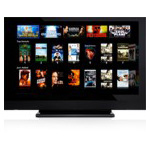 U.S. consumers are increasingly shifting from online buying and renting of movies and TV shows to online streaming and subscription video services, a trend spurred on by the proliferation of connected consumer electronics and smart TVs in the US and Western Europe, Parks Associates found in recent research.
US online video subscribers spent an average of nearly $50 over six-month periods from 2009 to 2010, while typically spending less than half that amount on a la carte video, according to Parks', "Online Video and Internet TV Services: Global Outlook." The number of purchased movie and TV show downloads dropped 56% and movie rental downloads fell by 70% between 2009 and 2010.
Penetration rates for connected CE devices in broadband households in the US and Western Europe are comparable: 14% for broadband households in the US as compared to 13% in France, Italy and Spain have a smart TV, according to Parks' research.  While Germany has the lowest rates of device penetration, it has the largest volume of monthly viewers of online video and the greatest average number of video views per month.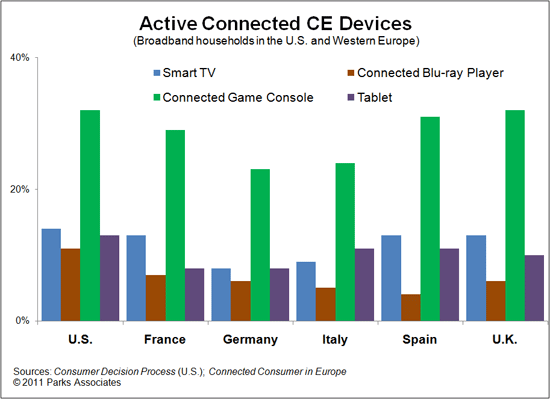 "The sands are shifting for manufacturers and content providers as expanding numbers of households access their TV-displayed content online," said Tricia Parks, Parks Associates' CEO. "Methods include smart TVs and a host of connected devices, several of which are in a high-growth trajectory. This shift will create havoc with today's well-understood TV revenue model potential. All players want a piece of that revenue, but not all players will hold their current positions over time."