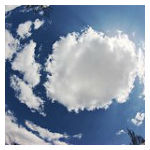 Use of digital media is ubiquitous among Americans, with 96% of U.S. broadband users having one of the four main types – photos, music, movies and home videos. 52% store at least some of all four types in digital media, according to a report from media industry tracker nScreenMedia sponsored by digital media storage specialist Plex, Inc.
The transition to digital media is nearly complete, according to nScreenMedia founder and chief analyst Colin Dixon, with digital cameras in the market for 20 years now. "What is really surprising, however, is how fast consumers are moving to adopt a totally digital media lifestyle," he was quoted in a press release.
"We are in the midst of a massive continuing expansion in the storage of digital media. The research shows that this year consumers with downloaded music expect to expand their libraries by nearly 30%, and consumers with digital videos expect to expand their libraries by nearly 17%," commented Plex, Inc. CEO Keith Valory,


93% of U.S. broadband users have stored digital photos and 76% of consumers store at least some of their music in digital form. The figure is lower for movies, where 56% own digital movies, according to nScreenMedia's, "nScreen nSights – Store My Stuff: Consumer Digital Media Storage."
While the PC is the primary means of digital media storage, U.S. broadband users are also taking up newer storage media fast. "The cloud has emerged as a very important storage medium," Dixon noted.
"90% of broadband users have heard of cloud storage, and nearly a third of them currently use it. Remarkable performance for such a young industry."