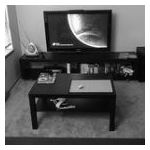 Nearly 8 in 10 (78.0%) respondents said they would be interested in an a la carte pay tv service, according to an a la carte pay TV survey conducted by TiVo-owned market research specialist Digitalsmiths.
Digitalsmiths-TiVo's ¨Q3 2016 Video Trends Report: Consumer Behavior Across Pay-TV, VOD, PPV, OTT, TVE, Connected Devices, and Content Discovery¨ also  highlight what 3,100 viewers in the U.S. and Canada consider the most desired TV channels and how much they would pay for them if they were offered as part of a bundled, à la carte service.
ABC (70.7%), CBS (70.1%), NBC (65.5%), Discovery (62.1%) and History (59.7%) were the top 5 channels respondents cited as the most desired, according to TiVo's 3Q Video Trends report. They'd be willing to pay anywhere from a low of $1.52 per month (for ABC) and a high of $1.55 per month (for CBS) if they were to be offered as part of a bundled, à la carte subscription plan.
Digitalsmiths-TiVo's 15th quarterly market study comes as market data from SNL Kagan revealed that multichannel pay TV service providers lost a combined 430,000 subscribers year-over-year in 3Q and 1.3 million year to date. That's the largest drop yet recorded through the first nine months of a calendar year.
A La Carte Pay TV
Exploring further, Digitalsmiths-TiVo asked survey participants if they would consider using a free TV service from a leading OTT provider, such as Netflix or Hulu, that required viewing of commercials. Nearly 7 in 10 (69.4%) said they would. A large majority (83.4%) said they'd be willing to watch from one to four commercials in a 30-minute period.
Among the roughly 3 in 10 that said they wouldn't be interested in such a service, 14.3 percent said they would be open to the idea if commercial content was personalized or could be tailored according to their personal interests or preferences.
Delving deeper into this topic, TiVo's Data Science Team analyzed data to find out if a correlation existed between those interested in a free Netflix or Hulu OTT service with commercials and those who would like to see a bundled, à la carte pay TV service.
Just over three-quarters of those who said they want an à la carte pay TV service said they would also use a free streaming service, according to the a la carte pay TV survey. Despite this strong interest, Pay TV service providers say bundling various video service can cost more than a pay TV package, researchers note.
According to the a la carte pay TV survey, the ¨winning combination¨ may be an à la carte pay TV package of about 18 channels for $29.46 per month plus a free streaming service with commercials.