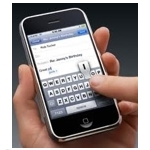 Proliferation of personally owned mobile devices has led to growing concerns inside organizations concerning information and IT/telecom systems security.
Nearly 90% of 322 business technology professionals responding to InformationWeek's 2012 Mobile Security Survey said they allow use of personally owned devices or are moving in the direction of doing so. Just 40% limit the range of devices they support and require users to connect to a mobile device management system.
"Allowing employees to use personal mobile devices for work may mean increased productivity, but it also means significant security risk," commented Lorna Garey, content director of InformationWeek Reports. "Mobile security is data security, and companies need to ensure that their information is secure."
Among the survey's findings:
84% of respondents identify lost or stolen devices as a key mobile security concern
31% cite mobile malware on applications from public app stores as a top concern; however, 42% allow employees to install personal applications on personally owned mobile devices accessing corporate data with no restrictions
87% say securing data on mobile devices is somewhat or very important, but just 14% mandate hardware encryption for corporate data stored on mobile devices
48% have had a mobile device containing enterprise data come up missing within the past 12 months; 12% report that this data loss required public disclosure
Managers aren't the only ones concerned about the security of mobile devices and services. A Juniper Research  survey  found that the vast majority of mobile users  said they lacked trust in service, devices and apps.