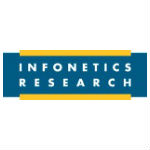 Infonetics Research delves into the VoIP market in two new research reports, "SIP Trunking and Enterprise SBC Strategies: North American Enterprise Survey" and "VoIP and UC Services and Subscribers Market Share and Forecast."
In the former, Infonetics finds that T1 lines are, and will remain, the predominant enterprise telecommunications trunking link with the outside world. The research firm notes, though, that the SIP trunking market is growing and that it is pretty much wide open, leaving opportunities for more recent market entrants to compete with market leaders AT&T and Verizon.
In its VoIP and UC (unified communications) services report, Infonetics' analysts found that while the residential and Small Office-Home Office (SOHO) segment continues to generate more revenue than the business segment, the business segment is growing much faster, largely as a result of SIP trunking.
"The revenue that service providers derive from their residential and SOHO VoIP subscribers still eclipses what they get from businesses, but the business segment is growing about twice as fast, due in large part to the surging popularity of SIP trunking and hosted VoIP and UC services," commented Diane Myers, directing analyst for VoIP and IMS at Infonetics Research. "Adoption of VoIP services across both the residential and business segments continues to grow, and we expect strong global growth in VoIP service revenue over at least the next five years."
Highlights of Infonetics' "VoIP and UC Services Market" report include:
Global service provider revenue from business and residential/SOHO VoIP services totaled nearly $58 billion in 2011, up 16% from the previous year
The number of seats for hosted business VoIP and unified communications services is on track to more than double between 2012 and 2016
SIP trunking service revenue jumped 128% in 2011 from the previous year, as businesses adopt SIP trunking for flexibility, centralization of resources and cost effective voice connectivity
Demand for cloud-based services helped push hosted PBX and UC service revenue up 33% and seats up 44% in 2011
The number of residential and SOHO VoIP subscribers grew 14% in 2011, to over 178 million worldwide, as more households opt for no fixed-line voice connection

Two years ago, Infonetics forecast residential VoIP subscribers to reach 176 million in 2011, accurate within 1% of the actual

NTT retains its leadership as the world's largest VoIP service provider in 2011, with close to 7% of global residential and SOHO subscribers, followed by Comcast and France Télécom
Infonetics surveyed 103 purchase decision makers in conducting its "SIP Trunking and Enterprise SBC Strategies: North American Enterprise Survey" report. Highlights include:
Businesses continue to migrate to VoIP on their premises, but when it comes to calling outside their business, legacy technologies are not disappearing any time soon: T1 lines are still the most commonly used trunking service today, and will be in 2014
However, the use of SIP trunking is growing: of the North American enterprises participating in Infonetics' survey, a third use SIP trunks today, and 42% plan to by 2014
Centralization and  easier management top the list of reasons businesses are deploying SIP trunking
The market for SIP trunking is wide open for providers to make their mark in SIP trunking, with no single provider dominating the landscape today: though incumbent providers AT&T and Verizon are in use by the most respondents; providers such as RingCentral, Comcast, Bandtel, Charter, 8×8, CenturyLink, and Sprint show up in survey responses as providers that enterprises are evaluating