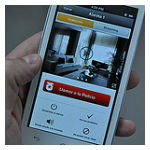 Distrust of smart home devices is growing and Blockchain may be a key to alleviating those security fears, according to new blockchain smart home research from Parks Associates.
The study, "Blockchain for Connected Home and Entertainment," said that the percentage of broadband homes expecting to refrain from purchasing a smart home device has risen from 21% during the first quarter of last year to 32% during the first quarter of 2018. Blockchain, the firm said, can increase IoT security, thus reducing those fears.
"Blockchain is most widely known for acting as a public ledger for cryptocurrencies such as bitcoin and Ethereum, but use cases extend far beyond digital currency," said Chris O'Dell, Research Associate, Parks Associates, in a press release about the blockchain smart home research. "The technology promises to help IoT providers create a more secure and efficient network for consumers in industry verticals such as smart home, digital media, connected health, and energy, among others."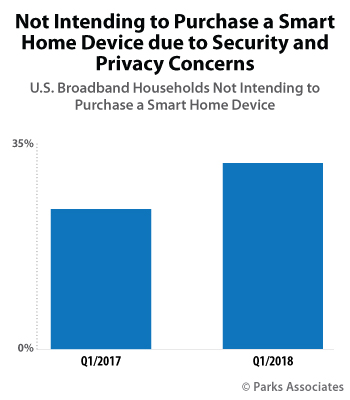 Blockchain Smart Home IoT Security
The key is that blockchain eliminates the centralized cloud-based servers that create the danger that unauthorized users could gain access to personal data. The firm says that consumers own an average of 8.6 connected consumer electronics devices in their homes. That is 87% more than in 2010. Parks says that 60% of data-sensitive households do not trust companies to keep their data safe and 80% do not believe they receive much in return for sharing data.
The potential security benefits of the decentralized aspect of blockchain have been put into practice previously. In June, Sprint introduced a connected car offering that uses the technology to guard against hackers. The offering is built on a platform from NXM Labs.
Blockchain is notoriously difficult to understand and explain. In addition to harnessing the technology, smart home vendors will face significant hurdles in helping people understand what the technology is and why it at least theoretically can make home equipment and systems more secure.