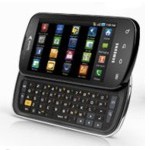 The average smartphone user's consumption of mobile data shot up 89% between Q1 2010 and Q1 2011. Consumers are benefiting from lower per MB costs, however — cost per unit of data has fallen nearly 50% over the period, from $0.14 per MB to just $0.08, according to a Nielsen blog post.
U.S. smartphone penetration has now reached 37%. Average mobile data consumption per month rose to 435 MB per month from 230 MB, driven by the advent of more powerful mobile operating systems like Google's Android and Apple's iOS, and the explosion of associated mobile apps available to consumers, according to Nielsen's analysts.
Costs, meanwhile, have held almost steady, Nielsen says, with most users "paying around what they did a year ago." That and the surge in mobile data consumption translates into a decline in average cost of nearly 50% during the past year, from $0.14 per MB to just $0.08.
Heavy mobile data consumers are benefiting the most, Nielsen noted a year ago in a post on "The Mobile Data Tsunami" — the heaviest 6% of mobile data consumers account for half total data consumption. On the other hand, 25% of smartphone users aren't consuming any data at all, and more than 1/3 haven't signed up for a data plan.
The latest Nielsen data show that iPhone and Android smartphone owners consume the most data: 492 MBs per month on average for the former and an average 582 MBs per month for the latter. In addition, Windows 7 smartphone owners doubled their usage over the past two quarters.