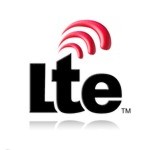 The dawn of 4G is upon us and the competitive implications for mobile and fixed broadband carriers continue to multiply. Case in point – recent research from Strategy Analytics tells us the average advertised maximum download speed for 4G services worldwide is above 14 Mbps.
We can all argue how accurate this number is – it certainly varies from market to market – but regardless of the actual number, evolving 4G capabilities are beginning to deliver a broadband experience that rivals and even surpasses some current wireline broadband. When you add the aspect of mobility to its competitive equation, the value proposition for 4G is compelling.
Strategy Analytics attributes this changing 4G broadband landscape primarily to rapid growth "… from the recent move to 4G or LTE technology in many countries." Considering the U.S. is the leading market for 4G LTE in the world, we are becoming somewhat of a lab experiment for its competitive impact .
For example the two largest DSL providers in the U.S., Verizon and AT&T, are losing DSL subscribers (legacy DSL subs for AT&T, not FTTN-based U-Verse DSL subs) at a significant pace. Much of this decline is attributed to competition from cable MSOs and their growing DOCSIS 3.0 footprint. But I would also venture to guess that a decent portion of those DSL subs are cutting the wireline broadband cord for LTE. Perhaps those declining DSL metrics are a leading indicator of the impact of faster 4G LTE services.
Other data points from the Strategy Analytics study include:
The number of plans with maximum download speed advertised above 21Mbps represents over 20% of the total
The number of tariffs in the fastest download range (between 50Mbps and 100Mbps) grew 114%, from 22 to 47 in just 3 months
Expect the average maximum download speed to exceed 15Mbps by mid-year and 20 Mbps by the end of 2012
Average data allowance will edge upward, toward a norm of at least 8GB by the end of 2012
Using LTE as a home broadband connection is getting easier by the day. Many smartphones ship with a "hotspot" feature, allowing them to become a Wi-Fi access point for multiple devices within the home, with 4G as the connection to the Internet.  Additionally, home gateways with 4G connectivity are already shipping, giving home subscribers the option to use 4G as their primary Internet connection.
4G access will not be the broadband answer for everyone. It definitely has its limitations, especially for in-home broadband. But as its capabilities continue to evolve and increase, it will be an option with "just enough" for a growing number of subscribers.