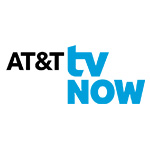 The price for basic  AT&T TV Now video streaming service, labeled "Plus," will increase to $65 in November, according to a news report published in Variety Magazine. The Plus package features 45 channels, including HBO.
The new price represents an increase of $15 from the current $50 price and is nearly double the $35 price that the carrier charged when it launched the offering, originally known as DirecTV Now, three years ago.
An AT&T spokesperson confirmed the price increase, the report stated.
AT&T TV Now Price Strategy
It's not surprising to see AT&T increasing AT&T TV Now pricing, considering that at least one financial analyst estimated that the company was making little money on the offering when it initially launched in late 2016, or considering that AT&T CEO Randall Stephenson said last year that the offering should be able to command a price of $40 to $60 after being upgraded to support three simultaneous video streams and a cloud DVR.
The price increases have had repercussions, of course. As the Variety report notes, AT&T has been losing customers for TV Now. Telecompetitor noted AT&T lost 168K AT&T TV Now subscribers in 2Q19.
The company doesn't appear overly concerned about that, however, as it would appear that the company, like some other video providers, has made the decision to emphasize profitability over revenues.
AT&T Communications CEO John Donovan told investors last year that about one-third of DirecTV Now customers at that time were frequent churners, moving from one service to another based on whoever has the best promotion. He noted that AT&T wasn't concerned about losing those customers, as the company preferred customers who are engaged with the offering and, therefore, will be more attractive to advertisers.
Consumers may shift to streaming video to save money in comparison to traditional cable TV. But as Telecompetitor noted recently, the streaming video market is looking more and more like the traditional cable market, with prices continuing to climb. Research from Amdocs Media found that 27% of consumers are paying more than $100 per month for multiple streaming services. Add the cost of broadband to that and the pricing is getting closer and closer to what people pay for a traditional cable bundle.