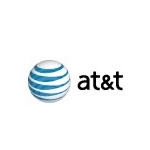 Only a small fraction of AT&T customers in areas where the company is conducting TDM to-IP transition trials are voluntarily switching off of traditional voice service, according to data published on the New Networks site and which, according to New Networks, was provided by AT&T. The trials involve an urban area in Florida referred to as Kings Point or Delray Beach, and a rural community – Carbon Hill, Alabama. AT&T initially proposed the trials several years ago and according to New Networks Executive Director Bruce Kushnick, the trials kicked off over a year ago.
"[A]fter a year of bombarding the locals with messaging, meetings, 'education,' you name it, . . . no one cares," wrote Kushnick in an article published on the Huffington Post website yesterday.
AT&T TDM-to-IP Transition Trial Results
In the trials, AT&T offered to replace traditional phone service with an IP-based alternative – either an LTE-based fixed wireless service or, where available, a service based on the company's U-verse fiber-to-the-node infrastructure.
Kushnick said AT&T didn't specify the number of customers choosing either of those options in data released publicly, instead providing a numberless graphic representation. But by laying a grid on the graphic, Kushnick estimated that in Kings Point, AT&T has not met its target take rates for the wireless alternative, known as Wireless Home Phone or VoiceLink, or for U-verse.
According to Kushnick, AT&T began with 2% of its customers on VoiceLink, 28% on U-verse and 70% on traditional TDM voice. By this time the company hoped to have 25% of customers on VoiceLink and 45% on U-verse, with only 40% still on TDM voice, but instead those percentages are 2%, 34% and 51%, respectively, with another 6% service having cancelled AT&T completely, he said.
Kushnick's article doesn't provide similar numbers for Carbon Hill. According to the graphic in the AT&T data, the Carbon Hill number results appear to be stronger, but only marginally so.
AT&T did not respond to an inquiry from Telecompetitor asking for the company's reaction to Kushnick's article in time for our deadline.
The Upshot
Assuming Kushnick's numbers are correct, however, they're not necessarily surprising. Some of the benefits of a TDM-to-IP transition, such as enhanced 911 service, will likely take years to realize, while other benefits are indirect. For example, AT&T and other backers of transition plans argue that the transition would minimize the cost of maintaining legacy networks, freeing up more funding for investment in higher-speed broadband and other modern infrastructure.
Kushnick argues that some people in the AT&T trials may be reluctant to switch because they have alarm systems, medical alert systems, fax machines or other equipment designed to operate over traditional TDM lines. AT&T initially expected to have a solution for customers with such requirements but according to Kushnick, the offerings in the trial areas do not include such a solution.
AT&T did not want to make its TDM-to-IP transition trials voluntary, but agreed to that approach at the urging of the FCC. The company has said that it still wants to conduct trials of a mandatory switch-over. Whether the FCC will look upon that possibility more or less favorably as a result of the Kings Point and Carbon Hill trials is unclear.