AT&T has the best U.S. wireless network, according to wireless benchmarking company Global Wireless Solutions. The GWS annual consumer experience test gave the highest "Best Network OneScore" to AT&T.
The testing was commissioned by GWS and conducted by research firm Toluna in June. Verizon, T-Mobile and Sprint finished second, third and fourth, respectively.
Key findings from the study:
AT&T had the fastest downloads, while Verizon had the fastest uploads.
AT&T has the highest "success rate across the nation in completing data tasks."
AT&T had the fastest throughputs during network stress testing.
AT&T had the best video streaming in terms of quality, loading time and low need for rebuffering.
AT&T had the best voice accessibility (call initiation) and lowest number of dropped calls. T-Mobile had the best voice quality.
GWS was able to make assessments on ongoing preparation for 5G. The firm said that AT&T had the highest increase in 5G channel aggregation (5CA), which "helps them outperform others in terms of download throughputs."
Verizon launched the enhanced voice services (EVS) wideband codec this year. That enabled the carrier to improve its voice quality. T-Mobile, which also utilizes an EVS wideband codec, had the best voice quality. Sprint, GWS said, "has deployed the most antenna beamforming, a 5G related technology, launching in numerous markets."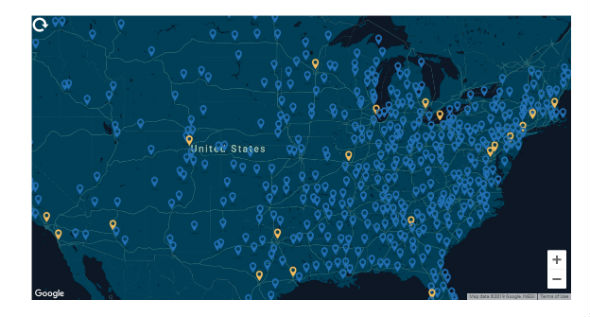 OneScore findings are comprised of input from 11 categories. The testing was conducted in 501 markets across all 50 states, Puerto Rico and the U.S. Virgin Islands. The importance of each metric is weighed according to feedback from subscribers.
There is disagreement on network quality though. In the "J.D. Power 2019 U.S. Wireless Network Quality Performance Study—Vol. 2," the firm found that Verizon ranked highest in six regions for carrier performance. The study, released in July, found that the only place in which Verizon did not score a clean win in the metric measuring problems per 100 calls was in the north central region. There it tied with U.S. Cellular for the top spot. AT&T and Sprint were second and third, with 9 and 11 problems, respectively.
Image courtesy of flickr user Jim Makos.