People are spending an average of 20% more time on online games than they were a year ago, according to a new report from Limelight Networks. The report lands on the same day that Google unveiled a new streaming gaming service, Stadia, which aims to do to gaming, what Netflix did to movies and TV shows.
No surprise that young adults are the heaviest gamers, the report added, with gamers age 26 to 35 playing for eight hours, 13 minutes each week, up 25% from a year ago.
Beyond the increase in people playing games online, many are watching other people play, with nearly 60% of global gamers watch others play online each week. Additionally, 10% watch online gaming for more than seven hours each week — gamers age 18 to 25 spend nearly four hours each week watching online video gaming, 77% more time than they spend watching traditional broadcast sports.
"The growth in online gaming—both in playing time as well as in viewership—has raised expectations for fast online performance," said Michael Milligan, Limelight Networks senior director, in a prepared statement. "Whether it's downloading game updates, joining a squad online to take on the competition, or learning new techniques from favorite live streamers, gamers around the world won't tolerate latency and download disruptions that slow them down."
The Limelight research also found:
Gamers prioritize playing other many other facets of their lives. More than 26% of global gamers have skipped out on spending time with friends or going on a date to keep playing. In Italy, that figure is 41%. Twelve percent of worldwide gamers have missed work to play video games.
Mobile continues to rule casual gaming. Casual gamers make up just over half (57% of the market), with games such as Candy Crush and Angry Birds are the most-preferred type of gaming content globally, though younger gamers (age 18 to 25) prefer First-Person Shooter and Battle Royal games such as Fortnite.
Globally, 85% of gamers find the process of downloading video games frustrating. Slow downloads are the biggest pain point for more than a third (34%) of worldwide gamers and frustrations are highest in the U.S. (39%).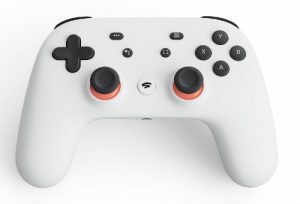 Google Stadia
Google's Stadia platform may help these numbers accelerate. According to Google, all a player needs to access games in resolutions of up to 4K and 60 frames per second with HDR and surround sound is a Chrome-browser capable laptop.
[embedyt] https://www.youtube.com/watch?v=AffodEEF4ho[/embedyt]
As Limelight data points out, watching video games is becoming common place and Google's Stadia aims to accommodate. "To build Stadia, we've thought deeply about what it means to be a gamer and worked to converge two distinct worlds: people who play video games and people who love watching them," said Phil Harrison Vice President and GM, Google Stadia in a blog post. "Stadia will lift restrictions on the games we create and play—and the communities who enjoy them."
Bernie Arnason contributed to this post.