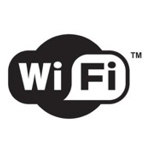 In a new study, wireless and mobile communications market strategy consultancy iGR forecasts that WiFi devices will account for 86% of broadband data use in U.S. households in 2017. In-home data, in turn, will drive growing data usage outside the home, a matter of interest and importance for wireless and mobile industry participants across the value chain, iGR notes.
"In-home data usage is a precursor to outside-the-home usage. If a user gets accustomed to streaming music over an in-home cable / WiFi network, then that same user is likely to stream their music when they step outside the home," iGR founder and president Iain Gillott,
commented in a press release
.
"Today's users expect a world in which they always have high-speed access to anything they want – cloud music, cloud information, etc. Internet and data access is inextricably woven into the personal, social and business fabric of modern life," iGR continued.
In its "U.S. Home Broadband & WiFi Usage Forecast, 2012-2017," iGR defines four different categories of broadband users, including Light, Medium, Heavy and Extreme users. Using data from an FCC report that includes real-world throughput of U.S. broadband connections, iGR than grouped U.S. households into one of the four categories.
According to iGR's classification, a "Light" household broadband user consumed some 29 gigabytes (GB) per month in 2012, of which 15.5 GB (more than 53%) was driven by WiFi. An "Extreme" household, in contrast, consumed some 395 GB/month, of which about 225 GB (~57%) was driven by WiFi, according to iGR.