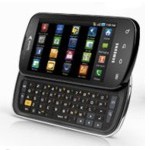 Google's Android mobile operating system (OS) continued to gain smartphone market share in the quarter ended July 31, while Samsung held the top spot among handset manufacturers, according to comScore's latest MobiLens report.
Android's market share rose 5.4% to 41.8% in the quarter ended July 31. Apple's iOS was the only other mobile OS provider to gain market share, up 1% to 27%. RIM, down 4% to 21.7%, Microsoft, down 1% to 5.7%, and Symbian, down 0.4% to 1.9%, all lost share. Combined, Android and Apple control nearly 70% of the smartphone market.
Some 234 million American ages 13+ used mobile devices and 82.2 million used smartphones during the three-month period, according to comScore, which surveyed more than 30,000 mobile phone subscribers in compiling the MobiLens report.
Among original equipment manufacturers (OEMs), Samsung added 1% to its market share lead, bringing it to 25.5% as of end July. LG's market share was flat at 20.9%, while Motorola's dropped 1.5% to 14.1%. Apple's OEM market share rose 1.2% to 9.5% and RIM's dropped 0.6% to 7.6%.
Mobile subscribers increased usage across mobile content categories during the quarter. SMS text messages remained the most popular mobile content, adding 1.2 percentage points to 70% of those surveyed. Just over 41% used mobile browsers, up 2%, while 40.6% used downloaded apps, up 2.8%.
Just over 30% accessed social networking or blog sites, up 2.1% quarter-to-quarter. Nearly 28% played games, up 1.6%, and 20.3% listened to music, up 2.3%.