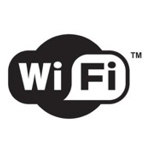 The 802.11ax standard, which will become available later this year, can provide Wi-Fi with 5G-like speeds at a lower price point, according to GlobalData. Researchers expect 802.11ax carrier Wi-Fi to be an important element of carriers' 5G strategy.
"The 802.11ax standard will drive a significant boost in capacity, efficiency and flexibility that should make Wi-Fi align closely with emerging 5G priorities," GlobalData Technology Analyst John Byrne said in a press release. "The ability to support up to 12 simultaneous user streams from a single access point, 8×8 multi-user multiple input multiple output, and the use of much larger 80 MHz channels of wireless spectrum represent dramatic upgrades from the current state-of-the-art standard, 802.11ac."
802.11ax Carrier Wi-Fi
The new standard will address challenges faced by carrier-provided Wi-Fi, including unreliability, suspect security and difficulty in integrating with cellular networks. The shift from 802.11ac to 802.11ax access points will begin as the cost curve falls through 2022. The equalization of 5G and Wi-Fi technology and 802.11ax's lower cost could "represent a significant selling point for Wi-Fi gear vendors," Byrne said.
Vendors know that a significant opportunity awaits them. In January, Starry and Marvel said they would team to develop fixed wireless technologies. The deal includes the Starry millimeter wave integrated circuit and cloud management software and Marvel's 802.11ax chipsets.