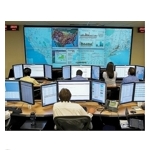 Emerging new network technologies, quality-of-service issues and revenue and cost pressures are driving communications service providers (CSPs) to come up with new operating models and adopt "transformational technologies," according to a worldwide Accenture survey of 30 communications and media companies.
Declining voice and text revenues along with the introduction of new technologies and "the need to address customers' quality of service expectations on data-intensive networks…are among the key drivers forcing CSPs to shift toward more accurate models for controlling network planning and enhancing quality of service, supported by new capabilities such as analytics," according to an Accenture press release.
According to Accenture's, "Evolutionary Trends in the Operations of CSP Networks," 93% of CSP executives surveyed cited the need for new or improved tools to plan, design, and track broadband or cable network data traffic. One-third said they need to revamp the tools used for broadband deployment significantly. Another 60% said they would consider adding tools.
Three-quarters of wireless network operators and integrated service providers said they intend to implement 4G LTE wireless broadband for high-speed data for mobile phones and terminals in the next three to five years in order to boost network capacity and data transmission speeds. All wireline providers responding to the survey said they would swap all or some copper used to connect homes and businesses for fiber over the same time frame.
All respondents said they plan to invest in new network analytics tools, with 53% saying that the desire to improve customer experience was the primary motivating factor.
Looking to keep a lid on, if not reduce, network operations spending while undertaking such a transformation, 33% said they prefer to manage the transformation internally. Twenty-seven percent stated a preference for outsourcing (managed services), with 40% saying they prefer a combination of the two.
"This survey paints a picture of a telecom industry in transition, buffeted by a storm which is both economic and technological in nature, with an impact across the entire value chain," Paolo Sidoti, global managing director of Accenture's Network Business Services group, was quoted as saying.
"A challenging global economic climate, combined with reduced consumer spending for telecommunications services, is driving a rapid decline in traditional voice- and text-based revenues. Data traffic continues to rise, but data revenue is growing at a slower rate.
"Plus, over-the-top services, such as substitutes for traditional SMS text messaging and other services, are continuing to put pressure on carriers' overall revenue. And although some CSPs totally embrace the new realities, others are taking much more of a 'pick and choose' approach to dealing with the challenges swirling around them."
Eighty percent of CSPs have entered into managed service agreements that encompass a range of models and incorporate different scopes of work. Forty-three percent of respondents in both mature and emerging markets cited a willingness to outsource at least some of the tasks. Furthermore, 58% said managed services and outsourcing deals met their expectations for quality compared with internal resources. Half said taking a managed services approach delivered expected savings.
CSPs are more likely to make use of shared mobile networks (56%) in emerging markets as compared to mature markets (9%), Accenture found. CSPs in emerging markets are also more likely to use network sharing for new and existing infrastructure as opposed to existing infrastructure only. Regulatory concerns (77%) and competition (73%) were cited as key factors limiting network sharing in emerging markets.
Seventy-seven percent of respondents said managing the quality of services was the biggest challenge in the communications market today, particularly in shared network environments. All wireless CSPs responding cited quality of service, as did 83% of wireline and 75% of cable network operators.
"Clearly, traditional operating models cannot completely meet current CSP requirements," Sidoti said. "Instead, CSPs need a more industrialized and collaborative approach, with the right strategy, execution support, and transformation initiatives that can enable them to adopt new operating models, becoming leaner organizations that use shared services that leverage network analytics."