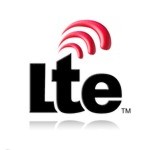 The cost of cell base station hardware, and its percentage of mobile operator network capex, is falling fast while mobile operators are devoting growing amounts of capital to software and opex, according to a report from Maravedis-Rethink. "The cost of cell site hardware has become almost irrelevant to operators deploying LTE," according to the latest quarterly report from the market researchers' Mobile Operator Strategy Analysis (MOSA) research service.
Maravedis-Rethink forecasts the amount the top 100 LTE operators will spending on radio hardware equipment will rise by just 4.2% to $22.4 billion this year. By 2018, spending on cell base station hardware will account for only 15% of mobile operator network capex, down from around 33% in 2012.
Coincidentally, the market researchers expect mobile network operators will make increasing use of Software-Defined Networking (SDN) and Network Functions Virtualization (NFV). "This will be one of the most dramatic changes in the way large carriers deploy mobile broadband by 2018," they state in a press release.
"While a few pioneers are already moving in this direction, by 2018 62% of tier one LTE carriers will be supporting virtualized networks via the emerging NFV platform."
More and more of the functionality and value provided by today's mobile network infrastructure is encapsulated in software, which now makes up more than 70% of modern networks. Equipment vendors, in turn, need to adapt to a very different type of mobile network infrastructure, Maravedis-Rethink analysts note.
"The battle for the low cost RAN (Radio Access Network) is almost won, and these costs will fall even more with adoption of small cells and Cloud-RAN," Maravedis-Rethink research director Caroline Gabriel was quoted as saying.
"The next priorities, according to our in-depth studies of the MOSA top 100 operators, will be to squeeze operating expenses like power and backhaul, and to run more network functions in software. All this will help slash the cost of data delivery."
Other key findings of the latest quarterly survey include:
The top 100 LTE operators saw a rise of over 28% in subscriptions between the second and third quarters and Maravedis-Rethink forecasts a total LTE subscriber base of 1.4 billion in 2018
The uptake of some elements of LTE-Advanced will accelerate beyond initial expectations – by the end of 2014, 27% of LTE carriers will support CoMP (coordinated multipoint)