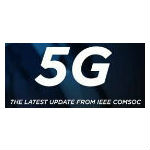 The latest in a series of research reports from Mobile Experts aims to provide mobile telecom industry participants a better handle on emerging 5G network architectures for specific business scenarios.

"While 5G is a popular label, it doesn't mean much without a lot of deeper explanation…In reality, '5G' is a grouping of multiple distinct use cases," Mobile Experts' principal analyst Joe Madden explained. "We think that each use case needs to justify itself with a return on investment, before the industry invests billions of dollars to develop it."
5G Architecture
Elaborating further, Madden points out that ultra-broadband 5G applications will make use of Massive MIMO and millimeter-wave bands "with a push toward very high spectral efficiency and density of traffic." Other applications, more specifically machine-type communications, will be driven more by cost and reliability. Very different radio solutions will be used in these cases as well, he noted.
What Mobile Experts does expect will occur in all cases as 5G technology emerges is that network operators will make extensive re-use of their 4G assets. "Don't expect the 5G roll-out to look anything like the investments in 2G through 4G, because the 5G solutions will piggyback on top of the 4G network, allowing deployment to be gradual and incremental in some cases," Madden commented.
In its 5G Architectures report, Mobile Experts outlines three principal architectural decisions wireless network operators will need to make:
Ultra-Broadband (UBB)
Critical Machine-Type Communications (Critical MTC)
Massive Machine-Type Communications (Massive MTC)
The overall cost of 5G architectures will vary, in part because these radio solutions are very different from each other, Mobile Experts notes.