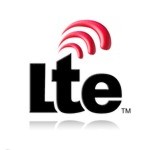 Explosive growth in the number of 4G LTE subscribers "will play a pivotal role" in driving convergence across electronic media and communications devices, according to a new report from IHS iSuppli. The number of 4G LTE subscribers is forecast to quadruple this year and expand by a whopping factor of 70 by 2016.
The number of 4G LTE subscribers will reach 73.3 million globally this year, according to IHS iSuppli's "Consumer and Communications Market Tracker Report." Triple-digit will growth will carry on through 2013, rising 181% in 2013 as 4G LTE subscriber rolls total 205.7 million. By 2016, IHS iSuppli forecasts that will grow to reach nearly 1.2 billion.
The number of 3G subscribers won't grow anywhere near as fast, though 3G subscribers will continue to outnumber their 4G counterparts. Annual growth in the the number of 3G subscribers won't exceed 35% over the forecast period, IHS iSuppli says.
"The chief agent for the wireless industry's continuing growth lies in the high-speed, low-latency performance delivered by 4G LTE," commented senior principal analyst for wireless communications Francis Sideco. "Providing much faster access speeds than comparable 3.5G and 3.75G technologies, 4G LTE makes real-time applications such as video streaming and multi-person gaming usable, not just possible.
"In turn, the increasing penetration of 4G is a factor in furthering the convergence of smartphones, tablets, computers and other devices," he continued. "Such convergence allows manufacturers to create a market strategy in which applications can be leveraged across multiple devices through a common user interface—an increasingly important factor not just in a manufacturer's capability to compete, but also a key element for success in the adoption of a device."
Apple and Google have shown the value of business strategy built around multimedia and device convergence. Competitors are now following that same path. Microsoft, for instance, is pursuing "a common operating system (OS) kernel on its computers, Windows phones and the soon-to-be launched Surface tablet," IHS iSuppli points out. That "means a more unified environment, such that code written for the forthcoming Windows 8 platform can be easily ported to the Windows 8 Surface tablet."
A common OS and user interface are a critical foundation for fostering development of a mobile product and service ecosystem that will lead to wider market adoption of a vendor's mobile platform, according to IHS iSuppli. With Windows 8, Microsoft is sending "a clear signal to the industry that the company is now mounting a larger ecosystem play to fuse together product segments previously segregated by differing OS technologies."
Having acquired Motorola Mobility for $12 billion, Google is looking to strengthen the Android ecosystem. Google has announced it will update its OS release schedule "by giving multiple device makers early access to new releases of Android, and to sell those directly to customers."
Failing to act on this wave of digital media and device convergence could be catastrophic, according to IHS iSuppli. The market researcher points out the falling fortunes of RIM and Nokia as examples.
With three major mobile operating systems out on the market, the key to success for mobile services market players is finding "a way to leverage several products based on a single development environment, and then sell that advantage to users.
"Couple this with the services and applications being enabled by the accelerating depolyment of LTE, and the next 12 to 18 months will be a watershed period that will build the foundation of the future competitive landscape of the business," according to IHS iSuppli.