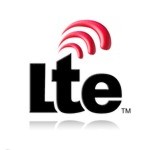 In their early LTE sales and marketing initiatives, leading telecompetitors are focusing on the faster speeds offered by the telecom industry's 4G wireless broadband networking standard, and they're offering a variety of promotional pricing and incentives to get subscribers to upgrade their 3G smartphones. So found Strategy Analytics in its "Mobile Broadband Opportunities" report.
"In tracking LTE pricing for modems, Strategy Analytics has observed a range of pricing approaches, including introductory price discounts over 3G tariffs to encourage users to upgrade to 4G, offerings with various speed and data cap tiers, as well as bundling larger data allocations with higher speeds in premium tiers," noted Susan Welsh de Grimaldo, the research company's director for Mobile Broadband Opportunities.
"Pricing innovation will accelerate as more LTE smartphones are brought to market. Now, MetroPCS bundles video content in its premium LTE handset plan," she added. Seventy-five percent of smartphone owners agree that a faster wireless network makes a service provider or handset more attractive, according to the report. Nonetheless, telecompetitors have their work cut out for them in terms of generating enough revenue to balance burgeoning mobile broadband traffic.
Surveying the LTE market, Strategy Analytics found that telecompetitors' sales and marketing strategies revolve around getting early adopters to upgrade early.
Some are offering introductory price discounts greater than those for 3G handsets and services to encourage customers to upgrade, other offerings are trying to entice them with various speed and data cap tiers, while others are bundling larger data allocations with higher speeds in higher tiers, researchers found.
Here in the U.S., MetroPCS and Verizon offer LTE smartphones, while Verizon Wireless and AT&T offer LTE tablets.
AT&T, Verizon Wireless, Germany's T-Mobile and Vodaphone, Japan's NTT DoCoMo, SK Telecom in South Korea, Telstra in Australia, Hong Kong's CSL and Sweden's TeliaSonera have all launched commercial LTE services for modems.