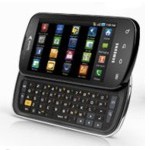 Almost 20% of Americans are still on 3G networks – even as many of these networks face decommissioning next year, according to Opensignal.
The firm found that 17% of U.S. subscribers and 19% of wireless connections in the U.S. still were using the outdated air interface as recently as last year. This is overwhelmingly more than the 1% of subscribers who have moved to 5G.
Opensignal found that only 4.1% of the approximately 30 million Americans who still use 3G do not have a 4G-capable device. This is "unsurprising," according to Opensignal, because most carriers have sold nothing but 4G-capable phones for years as a way to accelerate the move of subscribers away from older networks.
In all, 83% of users still served by 3G have 4G-capable devices but do not have a 4G plan. This was apparent because this percentage of 3G users with 4G-capable devices who visited areas with available 4G networks didn't use them. This indicates that these subscribers don't have 4G rate plans and thus no option to use the network. Some operators – the release cites AT&T as an example – don't advertise 3G-only plans but allow subscribers to keep them until they upgrade.
These also are less active users: Data shows that 3G-only subscribers connect to mobile data networks for 31.9% less time than 4G users. Opensignal also suggests that 13% of 3G users are not covered by 4G networks. "These 3G-only users spent their time in areas where we have never seen a 4G measurement on their mobile network operator," according to the company. "This suggests that the main reason they did not connect to 4G networks was that they lived in areas where their carrier doesn't offer 4G yet."
The evolution of mobile networks has been fast. It was only three years ago that 4G revenue was predicted to surpass 3G. In June, 2016, Strategy Analytics said that revenues from 4G subscriptions would rise from 25% to 49% of the global total by the end of the year. At that time the firm found that 2G would be comprise 21% of mobile revenues with 19% coming from 3G in 2016.