Sponsored Content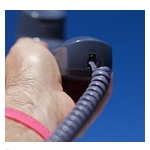 "Two in every five American homes (39.4%) had only wireless phones as of the first half of 2013. About 38% of U.S. adults (or 90 million) and 45.4% of U.S. children (33 million) lived in wireless-only households… The percentage of adults living in households with only wireless telephones decreased as age increased beyond 35 years: 44.5% for those aged 35–44; 29.8% for those aged 45–64; and 12.6% for those aged 65 and over." (Center for Disease Control)
Fixed-line service providers have been coming to terms with the fact that their consumer base is aging.  But there is not some magic that happens when people turn 65 that makes them suddenly subscribe to landline service. The reason older customers have landlines is because they always have.  Meanwhile, a previously strong telco demographic, families with children where the adults are ages 25 to 45, has been declining at an accelerated rate. Some of this is due to economic pressures, but much of it has to do with relevancy.
Reinventing the Home Phone
Before the mobile phone became THE personal communication device, families were tied to their home and the home phone. It connected them via a single identity, easily remembered, reaching everyone.  This concept can be updated – again making it valuable and relevant to today's families.  Fixed-line providers need to reconsider the types of services they offer and look for ways to enhance their services.  Customers who keep the landline tout quality, reliability and safety as the main reasons. Service providers should add features that are relevant to these customers, families and seniors.
For the family, service providers should support text and video in addition to voice capabilities, and wrap these features into something that evolves the idea of a home phone.  Control of calls, parental control of features, HD voice quality and enhanced tools for keeping the family better connected can all play a part in adding some value back to a consumer communications offering.  Exposing your brand to the younger members of the family is another way to help ensure a stronger consumer base for all of your communications and data solutions in the future. Improving control for the entire family can help make sure that the desired calls reach the right family member, every time.  By making sure the service addresses the deficits and enhances the positives of the traditional "home phone," carriers can hope to retain or regain more of the critical family demographic.
The Senior Market
"Older adults overwhelmingly state that it is very important to have services available that allow them to age in place in their own homes for as long as possible." (AARP)
With the increase of people over 65 in the U.S. population, there has been a corresponding rise in the cost of facilities and services to take care of them.  Growth in the senior population and in the price for healthcare and other services outside the home has created an environment in which people, by either choice or necessity, are living independently at home for as long as possible. This aging-in-place trend has created a market for services that range from home health to emergency alert systems, telemedicine and even specialty delivery services for food and consumer goods.
A home phone (whether connected via TDM or VoIP) can provide the conduit for seniors and their caregivers to keep tabs on their health and safety. In many ways, this is the ideal method.  Seniors have valued and maintained the underlying service long after others have cut the cord. For many, the home phone is still their social network.  It is how they stay in touch, get updates about friends and family, and interact with businesses and professionals.
A multitude of services can be created using the core telecommunications network.  These services provide reminders, alerts, monitoring, and easier communication between seniors and their families or caregivers.  Solutions can be built as hosted offerings, with integration on the network side to modern applications and APIs, and browser- or app-based controls for the caregiver, all while maintaining the home phone as the simple, well-understood interface for the customer.  As these services are more broadly adopted, additional capabilities for data collection and monitoring could be added for medical data and health indications.  Based on other aging-in-place-targeted services, carriers could expect to generate $5 to $30 a month per customer on these services.  That represents potential new revenue of over $1.5 billion annually in the U.S. alone.
Take-Aways
Carriers who provide residential voice services are in a unique position to capitalize on these opportunities.  For telecommunications providers, the family and the senior market segments are intimately familiar and there are already established customer relationships.  The customers trust and depend on you to keep them connected today, so it makes sense to provide new services with additional value to fixed-line phones.

Interested in publishing a sponsored post to Telecompetitor? Contact us or call 240-450-2161.
Image courtesy of flickr user cogdogblog.