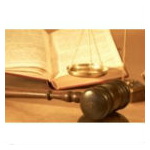 Incumbent local exchange carriers will have to comply with fewer regulations as the result of an order adopted by the FCC last week. The commission also issued two notices of proposed rulemaking (NPRM) that could lead to a further reduction in incumbent telco regulatory requirements.
In large part, the moves were made in response to a petition filed early last year by USTelecom, an association that represents incumbent local telcos, including the nation's largest carriers such as AT&T and Verizon as well as small rural telcos. USTelecom argued that unnecessary regulation put incumbents at a disadvantage because competitors did not have to comply with the regulations and that the FCC was required to forbear from requirements that were no longer necessary.
Some of the changes that the FCC made apply to all incumbent carriers but one change applies only to the larger price cap carriers. The FCC eliminated the requirement for price cap carriers to offer long-distance service only through a separate affiliate, but did not eliminate that requirement for smaller rate of return carriers.
"We find that forbearance from this requirement for . . . ILECs subject to rate-of-return regulation is not warranted due to the continuing potential for cost misallocation," the FCC wrote in last week's order.
In one of the NPRMs, however, the FCC is seeking input on whether to modify or eliminate the separate affiliate requirement for rate of return carriers.
What carriers did and didn't get
According to the FCC, USTelecom's petition asked the commission to forbear from enforcing approximately 141 rules and requirements. The FCC granted forbearance on the vast majority of those – 126 in total. Among others the requirements that will no longer be enforced include:
Keeping paper records made redundant by digital databases
Detailed filing of property records no longer used by the commission
Calling card records reporting that consumed 15,000 hours of compliance work annually
In a statement, USTelecom President and CEO Walter McCormick said the association was "pleased that the FCC agreed to do some de-cluttering" but that it "missed the opportunity for the thorough spring cleaning that has long been needed." According to McCormick, the FCC "left in place requirements that produce reams of information that [it] no longer looks at – and has not looked at – for the last five years."
McCormick also said USTelecom appreciates that the commission is undertaking further review of those legacy rules and that "we would expect that this further review could be completed by the end of the year."
McCormick's comments may relate to the other NPRM issued along with the forbearance order, in which the FCC seeks input on whether to retain, modify or eliminate comparably efficient interconnection (CEI) and open network architecture (ONA) requirements that apply to price cap carriers.
The FCC describes these as "non-structural safeguards that permit the [Bell operating companies] to compete in the unregulated enhanced services market while preventing them from using local exchange market power to engage in improper cost allocation and unlawful discrimination against enhanced service competitors." The commission also noted that many of these requirements apply to narrowband services.