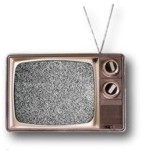 There seems to be no end to the different ways TV white spaces broadband wireless equipment can be engineered. The latest offering to be FCC approved for unlicensed use in vacant TV broadcast spectrum comes from Redline Communications and it's designed primarily for industrial applications.
In an email to Telecompetitor, Redline Associate Vice President of Product Marketing Duval Yeager said the offering supports up to 27 Mbps per single 6 MHz TV channel but can support up to 162 Mbps if multiple TV channels are available.
"If the spectrum in a given area has 20 or more available channels (which is often the case in rural areas) there is no harm in using six of these channels to create a base station with six sectors and 162 Mbps of total data capacity," wrote Yeager.
Redline's new offering, known as the sub-700 RDL-3000, has a range of up to 35 miles, the company said. And Yeager noted that it does not require line-of-sight.
The total bandwidth available from a single Redline remote radio can be shared by thousands of individual devices, Yeager said. He noted, however that "because our focus is industrial the numbers are usually around 80 to 100."
Industrial applications are becoming extremely data bandwidth intensive, Yeager said. "Just five short years ago the typical oil well required less than 56 kbps to monitor 10 to 15 data points," he said. "Now that same wellhead has over 500 data points plus Wi-Fi access points for mobile workers and video surveillance. The typical well pad can require as much as 20 Mbps. At the drilling rig the requirements are as high as 100 Mbps of very low latency (sub-10 ms) data. In open pit mines they are now connecting all vehicles."
Yeager also noted that some farms are wirelessly connecting numerous devices and the Redline equipment should appeal to them.
The Redline equipment will be sharing TV white spaces spectrum with equipment from other manufacturers deployed by wireless Internet service providers (WISPs).  For example, at least one WISP has deployed equipment from Carlson Wireless that supports 15 customers per site, offering up to 3 Mbps per customer over distances of up to five miles.
In addition the IEEE has created the 802.22 standard for TV white spaces equipment supporting a total of 22 Mbps over distances as great as 62 miles and has worked on an additional TV white spaces standard that would provide greater bandwidth. Meanwhile, a Japanese organization has been tinkering with a tablet version of TV white spaces equipment.
Yeager emphasized that the Redline offering is not designed for telecom use. But it may be of interest to telecom service providers that have customers who could benefit from a white spaces product designed for industrial use. Video surveillance applications and agricultural applications could be of particular interest to rural network operators.