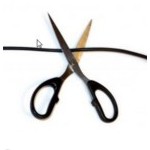 The recent decisions by HBO and CBS to launch their own branded over the top video streaming services naturally have refocused questions about when OTT services will start to challenge the linear video business model in a significant way.
Opinions differ, as the decline of linear video subscriptions is quite gentle, at the moment. To be sure, some 14 percent of U.S. households do not buy a linear video subscription, according to a new study by The Diffusion Group, up from about nine percent in 2011.
Also, it is not quite as clear as many believe precisely what drives consumers to avoid buying linear video. So far, the trend is nascent.
About 6.5 percent of U.S. households have cut the cord, meaning they used to buy a linear video service but no longer do so.
On the other hand, those statistics do not include respondents who never have purchased a linear video service, which represents the other component of the non-buying household audience.
The differences between the two groups–those who used to buy, and those who never have bought–are so pronounced that any company targeting these consumers must think in terms of two distinct packaging and pricing strategies, according to Michael Greeson, TDG president.
It often is tempting simply to say such cord cutting or cord avoiding behavior is driven by younger consumers. That is not an unreasonable observation. But it might be more complex than that.
Who Are the "Cord-Nevers"?
To be sure, millennials are significantly more likely than their older counterparts to not subscribe to cable or other pay TV services. In fact, 18-34 year olds are 77 percent more likely than average to be a "cord never" household and 67 percent more likely to be a "cord cutter" household.
But it actually is not clear whether the causation or correlation is  with household size, parental status or income more so than with age.
Some 60 percent of single-person households and 52 percent of households without children are "cord never" households.
So single-person homes, and homes without children, are highly correlated with refusal to buy linear video service. But those types of households also correlate with lots of households other than "millennial" homes.
Former parents whose children have moved out, retirees and those who have significant incomes but are not married can be found in the "single-person" category.
So is it age–younger consumers with different preferences–or parental status or household size that account for the differences in buying behavior?
At the moment it is hard to separate the potential drivers of behavior. Younger households might arguably include many who are newly in the workforce, and far from the peak of their earning years. But many older households also are in the same situation.
Households headed by younger people might also not have reached a life stage where children are on the agenda. But households that have raised their children also are in the same category.
And marital status obviously directly changes the "single-person household" status.
The point is that it is very hard to separate out whether age, household size, income or children account for differences between buyers and non-buyers of linear video services.
But "age" arguably  is the bigger problem for linear video providers. Though some customers desert, others simply have never had any reason to buy the product. And most of those "never bought it" customers are younger.
Reasons for Video Cord Cutting
The deserter group might be behaving in a way that suggests "I like the product, but it costs too much," while the latter group is behaving in a way that suggests "I don't find your product compelling enough to consider buying."
More-affordable linear packages might turn the former into buyers again. That is not likely to work for the latter group.
What is so far largely untested is whether an over the top linear programming service would be substantially more favorably received by "cord never" households.
Right now, those efforts explicitly assume the "problem" is younger people. That might still be the best way to characterize solutions for the "product is not relevant to me" customer segment.
But as TDG says, solutions for former customers might be quite different. It depends on how one defines the problem.