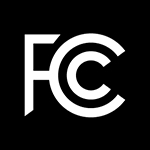 The Federal Communications Commission plans to hold a webinar on the Rural Digital Opportunity Fund (RDOF) Phase I auction, also known as Auction 904. The RDOF auction webinar is scheduled for May 5th at 4:00 p.m. ET.
The auction will award as much as $16 billion for the deployment of voice and fixed broadband services at speeds of at least 25/3 Mbps to unserved locations nationwide.
As Telecompetitor reported, the FCC earlier this year adopted rules for the RDOF, which will use a reverse auction to award $20.4 billion in rural broadband funding in two auction rounds to be distributed over 10 years.
The FCC last month released a preliminary list of areas eligible for the auction, as Telecompetitor reported.
RDOF Auction Webinar
The May 5 free RDOF auction webinar will provide an overview of the adopted policy framework for Auction 904, the proposed procedures for applications and bidding in the auction, and tips for service providers that are interested in applying to participate in the auction. The webinar will also provide details on how small businesses will have an opportunity to participate in and win funding in Auction 904.
According to the FCC, just under 6 million homes and businesses are eligible for funding through the auction, which is scheduled to start in October 2020. This link has more webinar details.