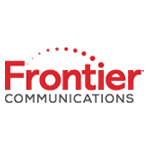 Two associations representing potential bidders in the upcoming Rural Digital Opportunity Fund (RDOF) auction have asked the FCC to investigate Frontier broadband deployment claims. Earlier this month, Frontier told the FCC it had deployed 25/3 Mbps broadband service to 16,000 census blocks since its June 2019 Form 477 filing and asked the FCC to exclude those census blocks from those eligible for the auction.
"We find it difficult to believe that Frontier was able to provide voice and 25/3 Mbps service in each of these 16,000 census blocks in just eight months, and question how this is possible, especially in light of Frontier's operational issues and financial woes that led to its filing of a bankruptcy petition," said the Wireless Internet Service Providers Association and the National Rural Electric Cooperative Association in a letter to the FCC.
The letter also reminded the FCC that in January, Frontier informed the commission that it might not have met broadband buildout requirements under the Connect America Fund II (CAF II) program.
"In sum, while Frontier is missing CAF buildout milestones for 10/1 Mbps service, losing a large number of customers, hemorrhaging cash and seeking bankruptcy protection, it strains credulity for it to claim that it has upgraded service to 25/3 Mbps in 16,000 census blocks in eight months," the WISPA and NRECA letter argued.
Frontier RDOF Eligible Areas
WISPA and NRECA make some powerful arguments.
But there's something else that's important to recognize. Officially, Frontier wasn't required to deploy 25/3 Mbps service throughout the 16,000 census blocks to move those blocks from the "unserved" to "served" category. The only official requirement is for it to bring service to a single location within each of those blocks. That's how the FCC distinguishes between "served" and "unserved" blocks.
It's a definition that has drawn a barrage of criticism and the FCC has taken steps to get more accurate data in the future. But in the interest of moving Phase 1 of the RDOF auction forward in a timely manner, the commission opted to use the existing Form 477 data in determining eligible areas for Phase 1.
The commission also established a challenge process so that service providers could advise the commission of new deployments made in previously unserved census blocks, and Frontier's filing about the 16,000 census blocks was made as part of that process.
I'm certainly not privy to whether Frontier did or did not make the deployments it references. But in view of the issues that Frontier faces – bankruptcy, missed CAF deadlines, money shortages (the same issues that NRECA and WISPA point out) – it wouldn't be surprising to see the company looking for any loophole to improve its situation.
If the 16,000 census blocks are in Frontier's local service territory, a successful challenge could keep competitors' hands off those blocks. Without a successful challenge, the company would likely lose those blocks in the RDOF auction.
In their letter about the Frontier RDOF eligible areas, WISPA and NRECA urged the FCC to complete the inquiry into Frontier's challenge "as soon as possible so as not to delay Phase 1 of the RDOF auction."
Phase 1 of the auction is scheduled to start later this year.