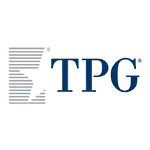 A regional cable MSO consolidation move by TPG Capital will create a new top ten cable MSO in the U.S. after a deal to acquire RCN and Grande Communications closes. TPG, a private equity firm with $70 billion in assets under management, is buying the two regional cable providers from ARBY Partners, another private equity firm with significant investments in communications and media.
Grande operates a regional cable network throughout Texas, serving approximately 160K subscribers. Key markets include Dallas, Austin, and San Antonio, where they have been active with gigabit deployments.
RCN has major operations on the eastern seaboard, serving parts of Washington DC, Philadelphia, New York, and Boston, passing over 1.4 million homes/businesses. They serve approximately 289K subscribers.
The $2.25 billion transaction values RCN at $1.6 billion and Grande at $650 million. Patriot Media, an independent cable system investment and management firm will manage the RCN and Grande properties, continuing a role they established in 2010 (RCN) and 2013 (Grande).
RCN and Grande will continue to operate as two separate companies, maintaining their current brands, post closing, a source familiar with the transaction told Telecompetitor. That same source says customers and employees will not see any significant changes to the respective operations, services, or products.
"The combined entity of RCN and Grande will challenge incumbent telco and cable operators by focusing on providing high-quality and more reliable communications services along with better value and customer service than incumbent competitors," says TPG in a press release announcing the transaction. "By providing access to great high-speed broadband connectivity, the new company will be at the forefront of high-speed data disruption."
TPG is active in media and communications investments, but does not currently own any other operating U.S. cable MSOs.
The move is illustrative of ongoing M&A activity in the cable and broadband sector, as companies look to build scale and create synergies that help them better execute a competitive broadband and content strategy. Beyond the Charter – Time Warner Cable – Bright House mega-merger, several recent regional cable MSO consolidation activities have involved WOW!, Atlantic Broadband, Suddenlink and other regional players.