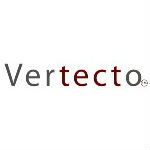 Telecom network operators now have a new option for finding other network operators that offer routes between certain markets or between certain countries. Vertecto Services, a financial services firm specializing in telecom, said today that it will open its Instant Quote (IQ) system to all carriers. Previously the system was only available to carriers that used Vertecto's escrow services.
In an interview Vertecto founder Jeff Ellentuck emphasized that IQ is not an exchange. "In an exchange, someone is sitting in the middle of your traffic and what they're really doing is marking up the traffic," said Ellentuck.
Instead, IQ provides an automated way for network operators to offer routes to other carriers under specific terms or conditions and at a certain price or to advise other carriers of routes they would like to buy and the terms they are willing to accept. Carriers can request routes only to landline phones, only to cellphones or both.
Every 12 hours participants receive a spreadsheet showing routes offered and wanted, and can contact the other carrier. Offerings initially can be made anonymously but once two network operators decide they would like to do business they need to reveal their identities to one another so their networks can be set up to exchange traffic.
Vertecto made the decision to open IQ up to all carriers in the hope that it will entice carriers to use the escrow service but that is not a requirement, Ellentuck said.
Vertecto's escrow service was designed as a means of assuring buyers that they haven't prepaid someone who's going to go away and to convince sellers that they will actually get paid, explained Ellentuck. Buyers put a certain amount of money in an escrow account held by Vertecto, which releases payments to the seller after services have been rendered (and collects a transaction fee).
"With pre- or post-payment someone is at risk," explained Ellentuck. "By going through Vertecto they eliminate that risk."
Ellentuck said some buyers put up as little as $1,000 per week while others put up as much as $70,000 every other day.
Currently Vertecto's offering only supports voice connectivity but Ellentuck said the company plans to add other services soon.