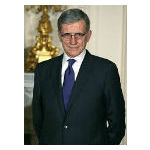 FCC Chairman Tom Wheeler's intention to give Internet video providers MVPD status, revealed yesterday in a blog post, raises a range of questions that are likely to be hotly debated in coming months.
In gaining MVPD (for "multichannel video programming distributor") status, companies that would like to offer cable TV programming over the Internet would gain the right to do so after negotiating commercially reasonable terms with content providers.
"I am asking the commission to start a rulemaking proceeding in which we would modernize our interpretation of the term 'multi-channel video programming distributor" so that it is technology-neutral," wrote Wheeler in the blog post. This move, he said, would enhance competition and give consumers more video choices.
"Consumers have long complained about how their cable service forces them to buy channels they never watch," he wrote. "The move of video onto the Internet can do something about that frustration – but first Internet video services need access to the programs."
Big Questions
Wheeler appeared to be writing for the masses in his blog post, deliberately keeping his message simple. But I think he oversimplified it a bit too much with statements such as "the result of this technical adjustment will be to give MVPDs that use the Internet . . . the same access to programming owned by cable operators."
He doesn't distinguish between cable operators and content providers. And while there are some examples of cable operators owning or part-owning content providers (viz. Comcast- NBCUniversal), often they are two separate entities. At times in saying "cable operator" Wheeler actually seems to mean cable programmer, perhaps seeing a competitive threat from content providers like HBO that are launching their own Internet (or OTT) video offerings.
These distinctions are important because although Wheeler's initiative targets content providers who would have to negotiate with a slew of new MVPDs, it's probably the cable TV and other pay TV service providers that have the most to lose from the new players, as Wheeler himself hints in provocative closing remarks in his blog post.
"We have passed from an era where it was necessary to build a purpose-specific pathway to deliver video," wrote Wheeler.
Those comments got me thinking about whether, and if so when, traditional cable TV infrastructure might become obsolete. Then again the value of that infrastructure should hold up as it is likely to remain the fastest way of getting digital bits into homes in many parts of the country – whatever those bits may be.
A Boom in MVPD Status?
Although major regulatory initiatives tend to take years to accomplish, we could start seeing more Internet video providers with MVPD status even before Wheeler's plan might come to fruition.
A few Internet video providers, including Giga Entertainment Media, already have succeeded in obtaining MVPD status.  And if more companies like that perceive a new attitude on this topic from regulators, we could see a lot more of them attempting to do what GEM did right away, rather than waiting for formal regulatory action.