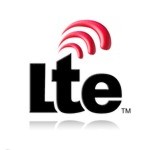 Qualcomm today announced that, working with Ericsson, it has successfully completed the first voice call handover from an LTE mobile network to a WCDMA network using Single Radio Voice Call Continuity (SRVCC). The landmark cross-network call was made on Dec. 23, 2011, over an Ericsson network using a mobile handset equipped with Qualcomm's Snapdragon S4 MSM8960 3G/LTE multimode processor. True voice over LTE, a mobile wireless equivalent to VoIP,  may be within closer reach with this development, considering handoff to legacy voice networks is necessary for regional and national coverage.
SRVCC provides essential functionality for mobile telecom service providers rolling out LTE networks alongside 3G and WCDMA networks, enabling seamless switching to a WCDMA network when a customer on a Voice-over-LTE (VoLTE) call leaves the LTE network's coverage area.
"As LTE networks are deployed alongside 3G networks, the ability for multimode 3G/LTE mobile devices to connect to different network technologies will be an important part of providing the best possible mobile voice and data experience to consumers," Cristiano Amon, Qualcomm senior vice president of product management, stated in a news release. "Qualcomm is committed to the successful deployment of LTE networks worldwide in conjunction with 3G networks, and the milestone we've achieved with Ericsson is another step towards making VoLTE technology a commercial reality."
A specified feature of 3GPP (Third Generation Partnership Project), SRVCC moves 4G LTE the next step forward toward full commercialization following the commercial launch of circuit-switched fallback (CSFB) technology. While CSFB allows a single handset radio to dynamically switch from an LTE data connection to a 3G connection, SRVCC enables a single handset radio to seamlessly handover an LTE voice call to a 3G network. Both enable LTE and 3G connections to be supported on a single chip, which means manufacturers can design smaller, slimmer handsets with lower power consumption and component costs.