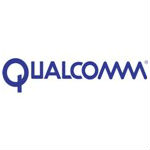 Qualcomm Technologies late last week introduced a new component – the RF360 front end solution — that could help small wireless carriers holding spectrum in the 700 MHz A- and B-blocks, at least a little bit, in their quest to obtain LTE devices at reasonable rates. A- and B-block licensees have had difficulty obtaining such devices because the total volumes required are quite small.
But although the RF360 could help somewhat, small carriers with 700 MHz A- and B-block spectrum will continue to face other hurdles in obtaining devices to meet their requirements – particularly the need to roam on national carrier networks.
The RF360 front end solution is designed to support seven cellular modes (LTE-FDD, LTE-TDD, WCDMA, EV-DO, CDMA 1x, TD-SCDMA and GSM/EDGE) as well as numerous spectrum bands licensed for cellular use worldwide. The ability to support earlier generation networks will be important as carriers will need to fall back on those networks where LTE has not yet been deployed.
In response to an inquiry from Telecompetitor, a Qualcomm representative confirmed that the RF360 will support "any of the bands that are currently fully specified in 3GPP." This includes all of the 700 MHz bands (Band 12, also known as the A- and B-block); Band 13, where Verizon holds nearly all of the spectrum; Band 14, the public safety band and Band 17, where AT&T holds all or nearly all of the spectrum). Other LTE bands supported are Band 4, where T-Mobile and MetroPCS hold most of the spectrum, and Band 25, where Sprint holds spectrum.
Qualcomm said products using the new chip are expected to be available from cellular equipment manufacturers in the second half of 2013. But in its response to Telecompetitor, Qualcomm cautioned that "it is the OEM that ultimately determines which bands are implemented in the commercial end product."
The company declined to reveal how the RF360 price compares with that of current alternatives but noted that the component reduces development time and cost by enabling an OEM to serve the worldwide market with fewer versions of a specific phone, requiring fewer re-designs of the printed circuit board for different band combinations in different markets.  In addition the company said the RF360 can reduce the bill of materials to produce a phone since fewer discrete RF front end components are needed.
Now the bad news
The RF360 "doesn't change much" for A-block license holders, said Russ Lipinski, president and executive director of the Associated Carrier Group, an organization that represents several dozen small wireless carriers in obtaining agreements with cellular equipment manufacturers.
The RF360 is "helpful" and will "help lower cost in the long term" as more manufacturers begin to use it, Lipinski said. But he said A-block license holders will continue to face other problems.
"It has to do with how many antennas you can put in the device and matching hardware for scale," he said.
Lipinski said a key concern is that although most small wireless network operators used CDMA for their 3G networks, some carriers roam with Verizon and others roam with Sprint – and those carriers are using not only different frequency bands, but also different circuit boards for their LTE devices.
"How you drill out a circuit board is related to the pieces you need to attach," Lipinski said. "If one carrier uses a different variant, it can't use the same board" as the other carrier.
Another concern is that larger nationwide carriers have not been eager to allow other carriers to roam on their LTE networks, said Lipinski. Although the FCC has ruled that carriers are required to allow other carriers to roam onto their mobile data networks at reasonable terms and prices, Verizon has challenged that ruling.
Lipinski argued that because both Verizon and AT&T have nationwide licenses in the 700 MHz band, they haven't needed to negotiate roaming deals with other carriers. In contrast, the spectrum used for 3G networks did not include any nationwide bands; accordingly carriers had to make roaming deals to fill in the holes in their networks, he said.
Potentially B-block licenses could use some of the same components as AT&T, which has some B-block holdings and which can use the same 3GPP band – Band 17 – as AT&T's nationwide lower C-block holdings. The hitch is that AT&T used GSM for its 3G networks – a choice made by a relatively small percentage of small carriers. In addition many small carriers have both A- and B-block spectrum and do not want to use separate devices for those networks.