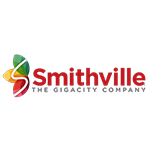 Purdue University will be using technology from Smithville Fiber's advanced core network to increase connectivity performance from its West Lafayette campus to the WestGate@CraneTechnology Park. Smithville Fiber is the largest independent telecom company in Indiana.
This new network architecture provides multiprotocol label switching to the customer edge supported by a 100-gigabit optical transport network. The Purdue Research Foundation manages WestGate Academy under the name Purdue@WestGate. Smithville has been a partner providing high-speed internet connectivity to the Purdue Research Park in West Lafayette since 2009. Smithville initially invested $250,000 in 2004 to provide "last mile" fiber connectivity to WestGate@Crane Technology Park, which was a requirement for tenants to move into the first facilities.
The Smithville Fiber Project
The upgraded Smithville network is designed to handle emerging technologies in the Internet of Things, streaming video and cloud data. On the data transport side, Smithville will implement a transmission core that is able to pass multiple 100-gigabit waves.
Upgrades have already begun in the WestGate area and continue in other areas of the state. WestGate Academy and WestGate@Crane Technology Park tenants can access these advanced services. Thousands of people come to WestGate Academy throughout the year for various types of conferences, training and other events. Additionally, this spring, more than 2,000 school-age students will learn STEM skills at WestGate.
"The importance of providing and maintaining fast, reliable and secure connectivity for businesses cannot be underscored enough," said Greg Deason, senior vice president of the Purdue Research Foundation and director of innovation and entrepreneurship at the Burton Morgan Center for Entrepreneurship at Purdue University, in a prepared statement.
"We have created peering relationships in major data centers and with multiple upstream providers to speed traffic exchange between Internet Service Providers," said Jason Dauby, Smithville chief technology officer, in a prepared statement. "Operationally, our engineering team is located right here in the area we serve. The team that supports this network is the very same team involved in its design. All of this combined gives our customers in WestGate@Crane Technology Park access to an advanced, scalable, multi-gig network supported by an expert team that is intimately knowledgeable about its design."