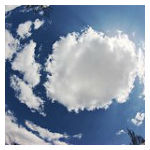 IDC boosted its global public cloud services forecast to reflect a CAR of 20.4% from 2015 to 2020. By 2020, the IDC public cloud services forecast calls for revenues of  more than $195 billion, more than double the $96.5 billion forecast for 2016.
According to IDC, Cloud software encompasses software as a service (SaaS), platform as a service (PaaS) and infrastructure as a service (IaaS). SaaS is comprised of applications as a service and system infrastructure as a service (SIS). Combined, PaaS (also known as application development and deployment) and SaaS accounted for 83.7 percent of overall public cloud market revenue last year, IDC highlights in a press release.
IaaS accounted for the remaining 16.3 percent. IDC sees IaaS and PaaS revenues growing faster than SaaS and expanding their market share in coming years.
IDC Public Cloud Services Forecast
"Cloud software will significantly outpace traditional software product delivery over the next five years, growing nearly three times faster than the software market as a whole and becoming the significant growth driver to all functional software markets," Benjamin McGrath, senior research analyst, SaaS and Business Models, was quoted as saying.
"By 2020, about half of all new business software purchases will be of service-enabled software, and cloud software will constitute more than a quarter of all software sold."
Turning to industry verticals, IDC says public cloud spending will more than double across all 20 industry sectors covered in its market research. More specifically, discrete manufacturing, banking and professional services will account for nearly one-third of global public cloud services revenues in 2016.
Media, telecommunications and retail will exhibit the fastest growth rates.
Geographically, the U.S. will continue to have the largest market for public cloud services, IDC says.