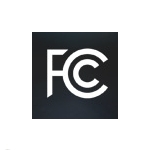 Discussing the potential phase-out of traditional voice services at an FCC workshop yesterday, Lee W. McKnight of Syracuse University borrowed a bit from Shakespeare. "I came not to praise the PSTN but to bury it," said McKnight.
But some other people participating in the workshop urged the FCC to look at the topic in a different light.
"Please stop calling it the sunset of the PSTN," said Richard Shockey of the SIP Forum. "Sound bites matter and there is already some confusion in the marketplace about this." As an alternative, Shockey suggested the phrase "renewal of the national communications system."
A tough issue to define
The idea of phasing out the PSTN has gained momentum since AT&T nearly two years ago asked for permission to phase out traditional voice services, arguing that a transition to IP technology could provide enhanced functionality and save costs. The issue also has taken on increased importance now that the FCC is considering requiring carriers to support direct IP-to-IP interconnection a move favored by VoIP providers who argue that converting traffic to traditional TDM format is inefficient.
But like last week's FCC workshop, also focused on the PSTN transition, yesterday's workshop raised more questions than it answered.
For starters, it quickly became clear that different people had different notions about what the network transition would entail—or even whether it was the network that should be the focus. As Dale Hatfield of the University of Colorado noted, the term "PSTN" gets used in three different ways—to describe voice service, to describe the voice network and as a "regulatory construct" outlining rights and obligations.
And although some balked at the idea of a "sunset," there was considerable discussion about several types of phase-outs, including the phase-out of SS7 in favor of SIP signaling, the phase-out of carrier of last resort obligations and the phase-out of copper wiring.
But a lack of agreement on exactly what was being phased out didn't prevent participants from discussing when the PSTN phase-out might occur.
Timing is everything
One of the workshop participants arguing in favor of a firm phase-out date was Mark Cooper of the Consumer Federation of America, who suggested a 10-year timeframe. "You can't let holdouts set the date and tone," he said, noting that some people will be reluctant to change. Once a date is set, he said, the question could then be asked, "Who needs help getting there and what help can we give to them?"
McKnight advocated a more aggressive phase-out based on a sunset date of 2015.
But some others saw no need for a firm sunset date. David Young of Verizon said the communications network transition was not like the analog-to-digital television conversion, which required manufacturers to stop making one type of equipment and begin making another. The PSTN transition is already underway, he argued. But he predicted that "remnants" of the PSTN "may do a fine job for decades." He noted, however, that "artificial barriers" to the transition "should be taken away." The FCC's plan to reform the inter-carrier compensation system is an important step in that direction, he said.


Joe Gillan of Gillan Associates agreed with Young, noting that even in an all-IP world, end users would be able to continue to use an analog phone as long as they use an adapter.
Perhaps the staunchest defender of today's PSTN was David J. Gabel of Queens College, who noted several important capabilities of today's PSTN that could be lost as the result of the transition to a world in which voice is simply one of many applications running on a broadband network.
Gabel reminded participants, for example, about the ability of today's PSTN to power phones from the central office, thereby enabling the phones and phone lines to continue to work for many hours in the event of a power outage—a capability that is important to today's alarm and medical alert systems. Gabel questioned whether that capability is something we are really willing to give up.
Gabel estimated that today's phone network could be kept operational for somewhere in the range of three to eight dollars per month per line—although Craig Moffett of Bernstein Research questioned whether Gabel might have underestimated the fixed cost component of delivering traditional phone service.
Some important questions didn't even come up
Despite all the questions that yesterday's workshop raised, it seems to me that there were even more questions that were not discussed—including at least one very important question.
Although I was pleased that Bernstein and Gabel brought some discussion of costs into the mix, there was no discussion about the costs of one of the most critical elements of a PSTN transition—the cost of converting today's 911 public service answering points to support IP. There was a lot of talk about the potential benefits of that conversion at last week's workshop but no discussion of what it would cost or who would pay for it. The FCC's most recent estimate puts that cost at between $1.44 billion and $2.68 billion over 10 years.
Considering that we've been trying to get a nationwide public safety network for more than 10 years now but still don't have a firm plan for funding it, I don't see any way we can phase-out the PSTN in 10 years unless 911 is omitted from that plan or a new spirit of cooperation is somehow engendered in our government leaders.