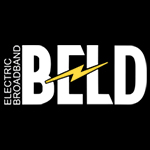 BELD Internet, a broadband provider in Braintree, Massachusetts owned by utility Braintree Electric Light Department, announced this week that it now offers gigabit service but will no longer offer cable TV service as of December 2. The news illustrates a growing trend – broadband providers de-emphasizing video in favor of higher-speed broadband, which can support streaming video as an alternative to traditional pay-TV. BELD is even helping customers find streaming video cable replacement options. 
To support its new strategy, BELD put together some attention-getting and user-friendly online resources to advise customers how to make the shift away from cable. The web pages feature a boxing theme with phrases such as "K.O. Cable" and "BELD is in your corner," along with photos of actual BELD customers wearing boxing gear. 
In a press release, BELD pointed to "costs beyond our control" as the reason for the decision to discontinue cable service. According to the company, customers can save up to $1,000 or more each year by cutting the video cord and shifting to streaming video or broadcast television or a combination of the two. 
To illustrate, BELD details the experience of a specific customer who was spending $211.40 monthly on cable and internet and who reduced her monthly bill to $96 by replacing cable with YouTube TV, thereby saving $1,152 yearly.
Streaming Video Cable Replacement Options
BELD clearly did a lot of work in putting its web resources together, with the goal of making it easier for customers to determine which cable replacement option is best for them.
The company suggests YouTube TV or Hulu for people who want a "near replacement for cable." People who don't need so many channels can save even more by choosing Philo or Sling, BELD notes, while those who like original and on-demand content should consider HBO Now or Disney +. 
As the BELD web pages note, nearly all Boston Patriots games are on broadcast TV channels, which customers can get by using an antenna. If customers want more football, they can stream the NFL Network through Sling TV's Blue package, fuboTV's premier service or PlayStation Vue's add-on sports package.
The web pages also include a comprehensive FAQ section and if customers want a particular channel, BELD's customer support personnel will help them find it.
A Growing Industry Trend
One of the first cable companies to de-emphasize video was Cable One, which made the decision several years ago to pass on programming cost increases, even if it caused the company to lose video customers. As of last year, the company was claiming the largest margins in the cable industry as a result.
Since then, numerous other broadband providers have made the decision to de-emphasize video. 
A key consideration is that customers who stream video need more bandwidth than those who subscribe to a traditional pay-TV service, which means that a broadband provider that de-emphasizes video may see customers increasing to higher-speed, higher-revenue broadband services when they cut the cord. 
BELD may not see much in the way of speed upgrades because the lowest internet speed the company offers is 100 Mbps downstream and 30 Mbps upstream which, according to the company, is enough for most families with up to six devices. 
Nevertheless, BELD's decision to move away from pay-TV and encourage customers to stream video would seem to be a smart one. Pay-TV providers industrywide have been complaining about high programming costs, and it's a particularly big concern for smaller video providers such as BELD that  may lack negotiating power with major content providers.