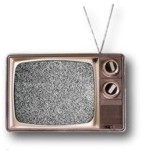 The draft of a new spectrum bill circulating within Congress has raised a furor, particularly within the tech community. The blogosphere has been quite active, with much of the commentary coming out against some of the provisions in the legislation.
The draft legislation, proposed by Republican lawmakers, covers a lot of ground—from the proposed national public safety network to the proposed voluntary incentive auction of broadcast spectrum.
Key points include:
Instructing the FCC to auction spectrum from a variety of blocks within 10 years, including portions of the AWS-2 band, the AWS-3 band and a number of bands currently occupied by government users
Establishing the FCC's authority to conduct incentive auctions, such as the proposed voluntary incentive auctions of unused television broadcast spectrum
Giving the FCC flexibility to reallocate some TV broadcast spectrum but preventing the commission from moving broadcasters from VHF to UHF bands without the broadcaster's agreement
Giving licenses for 24 MHz of spectrum for a nationwide interoperable public safety network to the states. (This would appear to include spectrum currently licensed to the public safety community and the D-block, which the public safety community says it needs for its network.)
Requiring any new unlicensed devices to coordinate with a database to determine which spectrum bands are available for operation
Requiring any spectrum made available for commercial use to be done so through an auction, even if the spectrum is to be made available on an unlicensed basis
The latter point, in particular, has drawn criticism from the tech community. The idea behind this requirement is that companies such as Microsoft or Cisco that might be interested in developing products to work at an unlicensed frequency would pay for the spectrum, even though they would not have any sort of exclusive rights to it. If the total value of all bids for such spectrum were to exceed the highest single bidder vying for exclusive rights, the spectrum would be unlicensed. If instead, a single bidder seeking exclusive use of the spectrum—a wireless carrier, for example–were to outbid the bidders wanting the spectrum to be unlicensed, then the spectrum would go to the single bidder.
"It's like saying 'We've got some land, it's in Central Park, we're going to allow a developer to bid on it or you can bid on it if you want to keep it as a park,'" said Rick Rotondo, vice president of marketing for xG Technology, developer of technology designed to work in portions of unused television spectrum bands known as TV white spaces.
Companies such as xG are particularly concerned about the proposed legislation because it potentially could negate the vision that a range of stakeholders—including the FCC–have had for the TV white spaces spectrum. As Rotondo explained, TV white spaces include the spectrum associated with broadcast television channels in geographic markets where those channels are not licensed to a specific broadcaster. An individual metro might have broadcasters using channels 2, 4, 7 and 9, for example, leaving other channels available for white spaces use.
About a year ago, the FCC adopted an order aimed at releasing TV white spaces for unlicensed use based on a scheme that involves using wireless devices that communicate with a database that would keep track of what spectrum was available in what markets and automatically assign white spaces spectrum to the device based on that data. At the time, FCC Chairman Julius Genachowski touted the move as a means of improving America's global competitiveness by enabling it to be the early mover in developing "super WiFi" broadband communications, which had been field tested in trials involving applications as diverse as smart cities and health care.
Several database administrators have since been approved and, according to Rotondo, the FCC is in the process of approving the first device for use in TV white spaces spectrum.
If the proposed legislation were to pass, all of those plans could be in jeopardy unless companies involved in developing TV white spaces technology collectively were to outbid companies like AT&T and Verizon for the spectrum.
The idea that they might have to do so is a brand new wrinkle in this story, but what I don't get is why companies involved with developing white spaces technology didn't raise a fuss over a year ago when the FCC first started talking about incentive auctions for TV broadcasters.
When I asked Rotondo about it, he said, the incentive auction plans previously were just an idea. The FCC lacks authority to conduct them without action from Congress and until now, he said, "There was nothing to fight against . . . It's hard to rally when you have no target."
The tech community certainly has a target now.