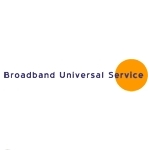 Bi-partisan legislation introduced this week aims to transition today's voice-focused Universal Service (USF) fund to one focused on broadband. That may sound a lot like USF reform proposals in the Federal Communications Commission's National Broadband Plan, and there are quite a few similarities between the two proposals. Both proposals aim to control the growth of the USF, both recommend reforming inter-carrier compensation and both recommend establishing a separate set of requirements for wireless carriers seeking USF support.
There are some key differences, however. While the National Broadband Plan recommends eliminating rate of return regulation for small telcos, the new bill makes no such recommendation. And while the National Broadband Plan barely addresses access charge avoidance (a problem that has become increasingly critical for small carriers) the new bill recommends specific measures to address that issue. The bill also provides more clarity than the National Broadband Plan on how it would expand contributors to the USF, recommending that any provider that offers a network connection to the public should contribute.
New USF guidelines
Proposed by U. S Representatives Rick Boucher (D-Va.) and Lee Terry (R-Neb.), the Universal Service Reform Act of 2010 would require USF recipients, within five years of the date of enactment, to be offering high-speed broadband service throughout the areas where they receive USF support. Providers could meet that goal using their own network facilities or through resale of satellite broadband service.
The bill sidesteps the contentious issue of how the term "broadband" should be defined, instead leaving that to the FCC to determine. In the National Broadband Plan, the FCC defines broadband connections as those supporting at least 4 Mb/s downstream and 1 Mb/s upstream—a data rate rural carriers say is too low.
Another responsibility the new bill gives the FCC is to develop a new model for calculating high-cost support that takes into account the cost of providing voice and broadband service—and which would ultimately determine which serving areas are eligible to receive Universal Service funding.
Another requirement that would impact who receives funding is one that would reduce or eliminate high-cost support to incumbent carriers in areas where at least 75% of households can receive voice and broadband service from a competitive provider that does not receive USF support. Here, too, the legislation leaves implementation details to the FCC.
While the National Broadband Plan recommends funding only a single landline carrier in an eligible serving area, the legislation appears to allow multiple carriers to continue to receive funding according to the same guidelines as the incumbents. However, unlike with today's system, competitive carriers would be required to serve all customers within the serving area—and wireless carriers would no longer be lumped into the competitive carrier category with the landline carriers but instead would have a separate set of guidelines.
Wireless carriers
Rather than developing a separate cost model for wireless carriers, the new bill says wireless carriers should be chosen based on a competitive bidding process for areas where at least three mobile operators are eligible to participate in such a process. If fewer than three mobile operators qualify, USF support would be set at the per-line level in effect prior to the date of enactment.
The bill also would require the amount of support received by all mobile operators to be no higher than the support received by all mobile operators in the year before the date of enactment. Unlike the National Broadband Plan, which would fund no more than one mobile operator per service area, the bill specifies a limit of two mobile operators.
Inter-carrier compensation
One issue the legislation provides little clarity on is inter-carrier compensation. That is another task it would delegate to the FCC, giving the commission a one-year target date for enactment.
As for access charge avoidance, the new legislation would require carriers to identify all traffic that originates on their networks and would require all intermediate carriers to pass that information through so that carriers terminating the traffic can seek appropriate access charges.