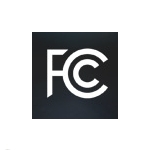 Proposed FCC independent video programming rules aim to give providers of such content more negotiating power with pay-TV providers by prohibiting certain contract clauses. The proposed changes came in the form of a notice of proposed rulemaking (NPRM) adopted today at the monthly commission meeting. In the NPRM, the FCC also seeks input on whether to impose additional rules in this area and asks for additional input on bundling practices, including how bundling impacts consumer costs, choice and access to diverse programming, officials said.
Proposed FCC Independent Video Programming Rules
The proposed rule changes would prohibit "unconditional" most favored nation (MFN) clauses which, according to FCC Chairman Tom Wheeler, allow pay-TV providers to say "give us the good stuff you've got in other deals but we won't give you the terms that made that transaction a fair deal."
Unreasonable alternative distribution method (ADM) clauses also would be prohibited. Wheeler at today's meeting described these by saying "I'm a big cable system. If you want to get on, I must be able to dictate your use in other media." For example, a pay-TV provider might use an ADM clause to prohibit a content provider from making programming available online.
The FCC's two Republican commissioners expressed opposition to the proposed FCC independent video programming rules.
FCC Commissioner Ajit Pai cautioned that the proposed rules could have "unintended consequences." He noted, for example, that because pay-TV providers are not required to carry independent video programming, they may simply opt not to carry it if they find rules too onerous, potentially defeating the purpose of the rules.
Pai and fellow Republic commissioner Michael O'Rielly also questioned whether the FCC had the authority to impose the proposed rules.
In the opposite corner, American Cable Association CEO Matthew M. Polka said ACA was "very pleased" to support the NPRM. Polka said he was particularly happy that the NPRM solicits comments on bundling  practices that prevent small cable operators from offering independent and diverse programming to their customers. He noted, for example, that a "small cable operator that wants to carry just one channel from each of the nine largest programmers (which combined own or control more than 100 channels) can trigger an obligation to carry 65 channels." That, he said, can leave no money for independent programmers.
No Action on Set-Top Boxes
The commission was expected to vote today on a proposal that would require pay-TV providers to make apps available at no charge to their subscribers as an alternative to renting a set-top box from the provider. But that item was removed from the agenda before the meeting.
According to a news report, the FCC could be reconsidering certain aspects of the proposed regulations, which would have required the creation of a government oversight entity.