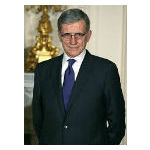 FCC Chairman Tom Wheeler yesterday recommended approval of a long-awaited cable industry megamerger. But the Charter, TWC, Bright House deal conditions would prohibit the merged company from charging interconnection fees and from imposing usage-based pricing and data caps.
Apparently the merged company also would be required to make further broadband deployments, as a statement from Wheeler notes that "[i]f the conditions are approved by my colleagues, an additional two million customer locations will have access to a high-speed connection." Wheeler also noted that at least one million of those connections would be in competition with another high-speed broadband provider in the market served, which Wheeler said would bring "innovation and new choices for consumers, and demonstrate the viability of one broadband provider overbuilding another."
The proposed conditions would remain in place for seven years.
DOJ Charter, TWC, Bright House Deal Conditions
Wheeler's news came on the heels of the approval announced earlier yesterday of the megamerger involving Charter, Time Warner Cable and Bright House Networks by the Department of Justice, also with conditions. If the FCC votes to approve the deal based on Wheeler's conditions, the only remaining hurdle would be approval by the California Public Utilities Commission, according to entertainment business outlet Variety. The California PUC's decision is expected on May 12, Variety said.
The DOJ Charter, TWC, Bright House deal conditions focus on content agreements and are designed to prevent the merged company from "entering into or enforcing agreements that could make it more difficult for online video distributors (OVDs) to obtain video content from programmers."
Moving Forward
Considering that Democrats have three of five positions on the FCC commission, including Wheeler, it would appear likely that the full commission will vote to accept Wheeler's plan. But a statement issued yesterday by Republican Commissioner Michael O'Rielly suggests the vote may not be unanimous.
"At first blush, it appears that the Commission may have operated well outside the four corners of the merger application to pursue unrelated matters and policies," wrote O'Rielly, who pledged to "carefully consider" Wheeler's proposal.
The Charter, TWC, Bright House deal, valued at $89 billion, was announced in May of last year. The merged company would be the nation's second largest cable service provider after Comcast and third largest pay TV provider after AT&T and Comcast.