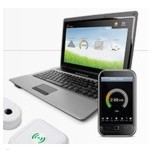 Companies are finding that implementing Internet of Things (IoT) apps can generate revenue. Sixty-five percent of IoT apps in production are producing revenue – by definition through automated machine-to-machine connections, according to new market research from software development company Progress and Harbor Research.
Surveying 675 app developers across the U.S., U.K., Germany, France, Sweden, The Netherlands and India in producing the "State of IoT 2015 Global Developer Study," Progress and Harbor Research found that on average 45 percent are developing IoT apps. U.S. app developers are more focused on developing IoT apps: the corresponding percentage for U.S. app developers is 58 percent.
Similarly, 50 percent of app developers in The Netherlands are developing IoT apps. That drops to 43 percent in Germany.
IoT Revenue
App developers surveyed expect that 80 percent of IoT apps will be generating revenue by 2018. Smart home, wearables, automotive and sports/fitness are top IoT app categories. IoT apps in these vertical markets were also singled out as producing the most revenue today.
Turning to operating systems, app developers as a group say Android (29 percent) is the best OS for developing IoT apps. Windows (24 percent), Linux (21 percent), and iOS (16 percent) followed.
Turning to programming languages, Progress and Harbor Research found Java is the most popular for collecting and integrating data on the server side (55 percent). PHP (17 percent) and Node.js (12 percent) ranked second and third, respectively. In addition, 40 percent of respondents said they always or usually use a Rapid Application Development (RAD) tool when building IoT apps rather than building them from scratch.
Commenting on the research results, Progress vice president and managing director, EMEA Mark Armstrong said: "The number of connected things is set to explode, with Gartner forecasting it will reach 25 billion by 2020. Our research shows developers put their long-term bet on industry and infrastructure IoT apps as the foundation for revenue generation.
"They just need the right technology tools to gather, analyze, use and manage contextual IoT data to maximize this opportunity, from both a creative and revenue perspective. With the right approach, developers can turn their big ideas into business reality, helping define the IoT and its future."
IoT App Development Challenges
Enabling IoT apps with strong security and personal/data privacy protection features, along with protections against malicious attacks are among the biggest challenges for developers according to the research results. So are general integration and data management. They're also the biggest challenges when it comes to monetizing IoT apps, according to Progress and Harbor Research.
App developers see commercial software development tool vendors (31 percent) and the Open Source community (24 percent) as being best able to help them overcome these challenges, the researchers found. In contrast, few put much store in government (8 percent) or industry bodies (7 percent) when it comes to resolving these issues.
Nearly 8 in 10 (77%) of respondents find the opportunity to develop IoT apps exciting. Research results show that many still believe they don't have the technology, skills or tools required, however:
50% of developers don't have or are unsure if they have the necessary technology today to deliver on IoT expectations;
50% of developers are unsure or definitely don't have the necessary skills and resources today to deliver on IoT expectations;
45% do not feel they have the technology tools to gather, analyze and use contextual data from sensors;
30% experience data overload and feel overwhelmed trying to manage it all when managing data sets for contextualized IoT apps, for example, location-based.